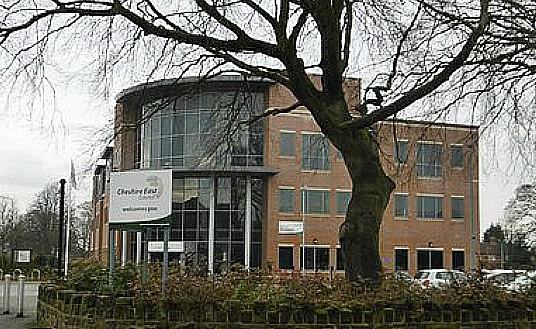 The full list of candidates for next month's Cheshire East Council elections have been confirmed, writes Stephen Topping.
Voters will head to the polls on Thursday May 2 to decide who they want to represent them on the borough council for the next four years.
The Conservative group has had a vice-like grip on the local authority since its creation a decade ago, and the party is fielding candidates in every ward with the aim of continuing its growth agenda.
But opposition groups are hoping they can pick up seats across the borough, with Cheshire East having been rocked by a string of scandals in recent years.
Labour, Liberal Democrats and the Green Party are all running in various wards across the borough, while UKIP and the For Britain Movement could also gain representation on CEC.
And the independent group – currently the third largest group on the council – could make gains in May, with the Residents of Wilmslow group in particular hoping for more success.
Below is the full list of candidates for the Crewe and Nantwich area in Cheshire East Council's May 2019 election, in Ward alphabetical order:
Audlem – one councillor to be elected
Rachel Anne Bailey, Conservative (current member)
Richard John Derricutt, Liberal Democrats
Bunbury – one councillor to be elected
Mark Peregrine Ireland-Jones, Liberal Democrats
Sarah Joanne Pochin, Conservative (current Willaston and Rope member)
(Cllr Chris Green, Conservative, is standing down)
Crewe Central – one councillor to be elected
Jonathan Ford Bebbington, Conservative
Anthony Jack Critchley, Labour
Gwyn Griffiths, Liberal Democrats
Adam Ali Mustafa, independent
(Cllr Irene Faseyi, Labour, is running for Congleton West)
Crewe East – three councillors to be elected
Joy Bratherton, Labour (current member)
Suzanne Marie Brookfield, Labour (current member)
James Albert Conner, independent
Clive Dunning Elverstone, Conservative
Melanie Ruth English, Green Party
Hazel Faddes, Labour
Peter Hargreaves, Conservative
Dominic John Bernard Wyartt, Conservative
(Cllr Clair Chapman, Labour, is standing down)
Crewe North – one councillor to be elected
Ryan Joseph Moore, Conservative
Jill Rhodes, Labour (current Crewe West member)
Brian George Silvester, The For Britain Movement
(Cllr Mo Grant, Labour, is standing down)
Crewe South – two councillors to be elected
Arnob Ahmed, Conservative
Nicola Cooper, Conservative
Dorothy Hilda Flude, Labour (current member)
Steven William Hogben, Labour (current member)
James Clifford Hughes, Liberal Democrats
Crewe St Barnabas – one councillor to be elected
Cherene Chantel Kefira Bracegirdle-Smith, Conservative
Sally Elizabeth Handley, Labour
(Cllr Damian Bailey, Labour, is standing down)
Crewe West – two councillors to be elected
Roy Cartlidge, independent
Martin Clynes, Conservative
Marilyn Houston, Labour
Brian Roberts, Labour (current member)
Patrick James Timms, Conservative
(Cllr Jill Rhodes, Labour, is running for Crewe North)
Haslington – two councillors to be elected
Mary Elizabeth Addison, Conservative
Te Ata Brown, Green Party
Steven John Edgar, Conservative (current Shavington member)
Pete Gubbins, Labour
Louise Amber Jewkes, Green Party
Nick Taylor, Liberal Democrats
(Cllr David Marren, Conservative, is running for Shavington, while the second seat has been vacant since Cllr John Hammond, Conservative, died last November)
Leighton – one councillor to be elected
Byron Evans, independent
Sean Owen Alexander Houlston, Conservative
Alison Joy Spicer, Labour
(Cllr Derek Bebbington, Conservative, is standing down)
Nantwich North and West – two councillors to be elected
Penny Butterill, independent (current member)
Vicky Higham, Conservative
Jake Lomax, Labour
Arthur Moran, independent (current member)
Joy O'Hara-Douglas, Labour
John Patrick Statham, Conservative
Nantwich South and Stapeley – two councillors to be elected
Richard Alexander Banks, Labour
Stuart Robert Bostock, independent
Stephen Ford, Liberal Democrats
Peter Graham Groves, Conservative (current member)
Andrew Edwin Martin, Conservative (current member)
Matthew Cameron Theobald, Liberal Democrats
Sinead Vera Lois Wheeler, Labour
Shavington – one councillor to be elected
Linda Jane Buchanan, Labour
David Frank Marren, Conservative (current Haslington member)
John Martin Phillips, Liberal Democrats
(Cllr Steven Edgar, Conservative, is running for Haslington)
Willaston and Rope – one councillor to be elected
Richard John Bennett, Green Party
Allen Gage, Conservative
David Joseph Parkes, Liberal Democrats
Ben Wye, Labour
(Cllr Sarah Pochin, Conservative, is running for Bunbury)
Wistaston – two councillors to be elected
Kim Heyes, Green Party
John Scott, Labour
Margaret Joan Simon, Conservative (current member)
Vicky Smith, Labour
Margaret Jacqueline Weatherill, Conservative (current member)
Wrenbury – one councillor to be elected
David John Bell, independent
Stan Davies, Conservative (current member)
Paul James Weaver, Liberal Democrats
Wybunbury – one councillor to be elected
Janet Christine Clowes, Conservative (current member)
Joseph Andrew Cosby, Labour