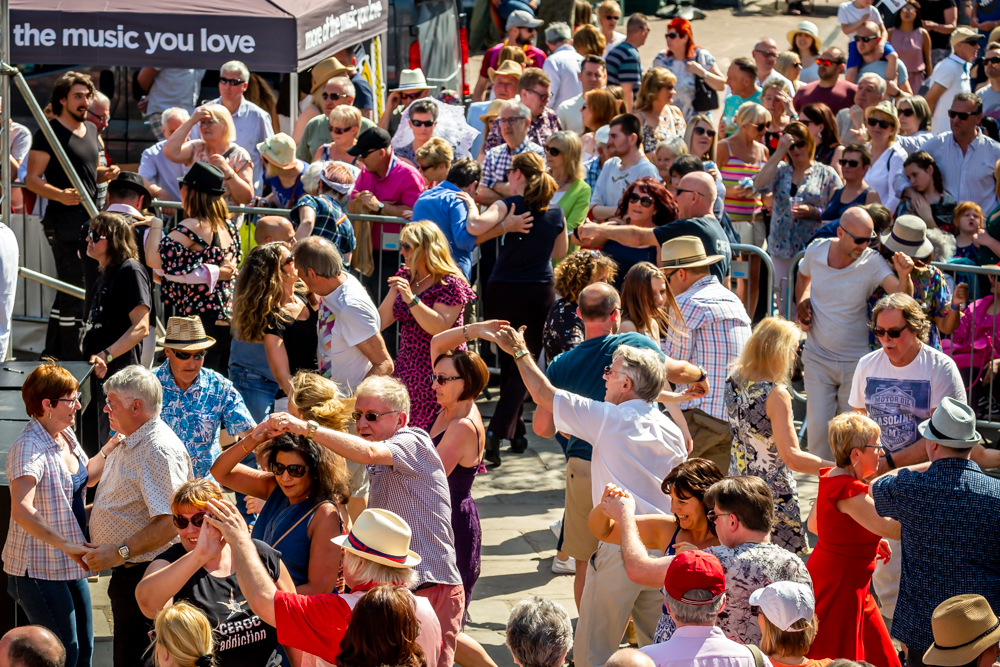 Nantwich Police have paid tribute to Jazz Festival volunteers and revellers after just two arrests were made the five-day festival between April 18-22.
Tens of thousands of people were drawn to the festival thanks to the glorious weather.
There were scores of live music performances at more than 20 different venues across the five days.
Organisers believe it attracted a record number of visitors, and police worked with licencees, volunteers and groups such as Street pastors to make it as safe as possible.
Sgt Ian Bennett, head of the Nantwich Policing unit, said just two arrests were made – both on Easter Sunday.
One man was arrested for drunk and disorderly, and a second was arrested for drunk and disorderly and assaulting a police constable.
Sgt Bennett said: "Despite the unseasonal hot weather the number of arrests was lower than it has ever been.
"The general amount of incidents was very low amounting to single figures for the whole weekend.
"I would like to thank the Street Pastors who do a great job supporting this event and also Cheshire Fire and Rescue who gave safety advice to the venues regarding premises safety."
Legends of music attended and performed over the weekend during the 23rd Nantwich Jazz, Blues and Music Festival.
These included Martin Turner, the ex Wishbone Ash bass player who visits with his band on the Wishbone Gold tour, and legendary Whitesnake guitarist Bernie Marsden.
Brum Blues Rockers Big Wolf Band also appeared, as did The Tom Seals Band, The Chris Bevington Organisation, Rebecca Downes and the highly accomplished Robbie McIntosh.
Iconic 90s pop band Cast played at the Civic Hall with support from up and coming solo artiste Ryan Sparrow.
Here are a selection of the many excellent images taken by Nantwich Events Photography.
As well as many of the performers, you may be able to see yourself or someone you know enjoying the festival!
(Images courtesy of Nantwich Events Photography)