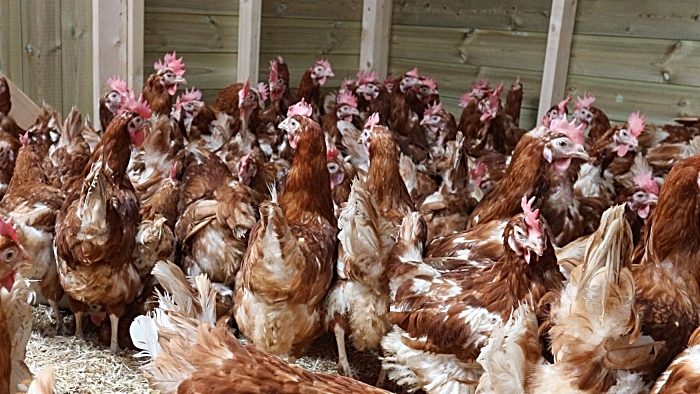 A third adoption day for retired caged hens due for slaughter is being held in Nantwich on Sunday May 26.
The event has been organised by the British Hen Welfare Trust, a national rehoming charity which saves more than 60,000 hens from slaughter every year.
David Marek, the BHWT co-ordinator for Cheshire said: "The team has helped rehome more than 1,000 hens so far this year, who are all are now enjoying free range retirements as much-loved pets.
"The hens we're rehoming on May 26 have lived their lives in commercial cages and we want as many of them as possible to enjoy the summer sunshine and have a happy retirement in people's gardens.
"Every hen rehomed is a life saved from slaughter so if you have space in your coop or have thought about having some hens in the garden please get in touch with the BHWT to reserve some girls."
The hens rehomed by the BHWT have spent their lives in cages, laying eggs day in day out to be sold in supermarkets or put into processed foods.
At 18 months old, their egg laying begins to slow down so they are sent to slaughter unless the BHWT steps in to give them an alternative fate.
Instead, they take them to one of 40 pop-up collection points around the UK where people will come to rehome them.
If you have space and would like to give a few hens a retirement filled with fresh air, green grass and sunshine, register with the BHWT and then give Hen Central a call on 01884 860084.