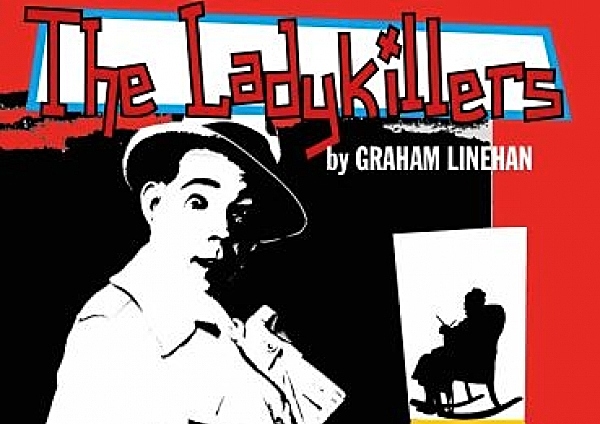 Nantwich players final play of the current season will be an adaption of The Ladykillers, the group says.
The unforgettable Ealing comic thriller first appeared in local cinemas with legendary stars such as Alec Guinness, Jack Warner and Peter Sellers, and Frankie Howard had a part as a barrow boy.
The original screenplay by American William Rose has been adapted for stage by Irish writer Graham Linehan, creator of Father Ted and The IT Crowd.
'The Ladykillers' by Graham Linehan, is a hilarious spoof of the classic 1955 Ealing Comedy – a sweet little old lady, alone in her house, is pitted against a gang of criminal misfits who will stop at nothing.
Posing as amateur musicians, Professor Marcus and his gang rent rooms in the lopsided house of sweet but strict Mrs Wilberforce.
The villains plot to involve her, unwittingly, in Marcus' brilliantly conceived heist job.
The police are left stumped but Mrs Wilberforce becomes wise to their ruse and Marcus concludes there is only one way to keep the old lady quiet.
With only her parrot, General Gordon, to help her, Mrs Wilberforce is alone with five desperate men.
But who will be forced to face the music?
Director Don Hirst said: "I have been really pleased with the commitment of the cast in early rehearsals for Ladykillers.
"Some plays just grab you by the scruff of the neck and 'The Ladykillers' is one of those.
"This is an hilarious play, with a great team and some wonderful characters to play, who wouldn't want to dive right in."
The Nantwich Players final production of the season will run from Friday July 5 to Saturday July 13.
Shows will start at 7.45pm each evening, with a Saturday matinee at 2.30pm on July 13.
Tickets are £9 and will be available from June 18.
Telephone bookings call 01270 600727, online booking at www.nantwichplayers.com