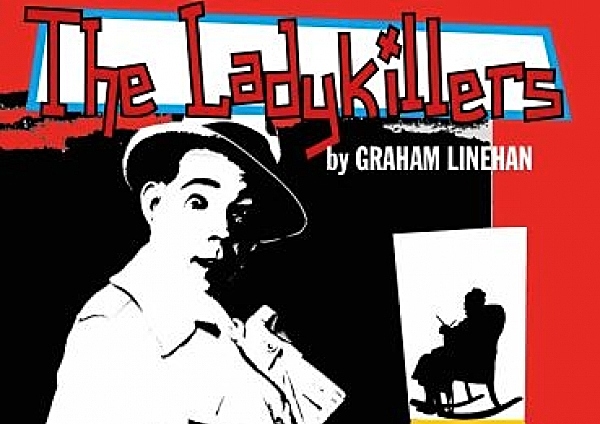 The Ladykillers, written by Graham Linehan and directed by Don Hirst, is the latest production from the Nantwich Players, writes Claire Faulkner.
Based on the Ealing comedy film from 1955, the show tells the story of a sweet and eccentric little old lady who innocently rents her spare room to group of criminals planning a robbery.
I'm a big fan of the film, and I wasn't disappointed by this production.
It had all the elements that any fan would be pleased to see in a stage version.
The playful visual jokes, the overpowering trains passing by and of course, General Gordon.
The production was very well cast. Everyone gave a great performance.
Sue Dodd was just brilliant as Mrs Wilberforce, as was Adam Goode who played Professor Marcus.
I loved Pete Foran as Louis Harvey. His reaction to the little old ladies was just hilarious.
The rest of the gang, posing as musicians were just as funny.
Andy Leach played Major Courtney, Danny Froud played Harry Robinson and One Round was played by Chris Ridge.
I laughed all the way through this production, I would happily go and see it again.
I am always amazed at how the space is transformed and used at the Players Theatre.
The multi-layer set design and construction for this production was fantastic and in such a small space worked incredibly well.
We are very lucky to have an amateur theatre group of such high standard in our town.
Catch it if you can, The Ladykillers is playing at The Players Theatre, Love Lane Nantwich until July 13.
For more details, visit www.nantwichplayers.com