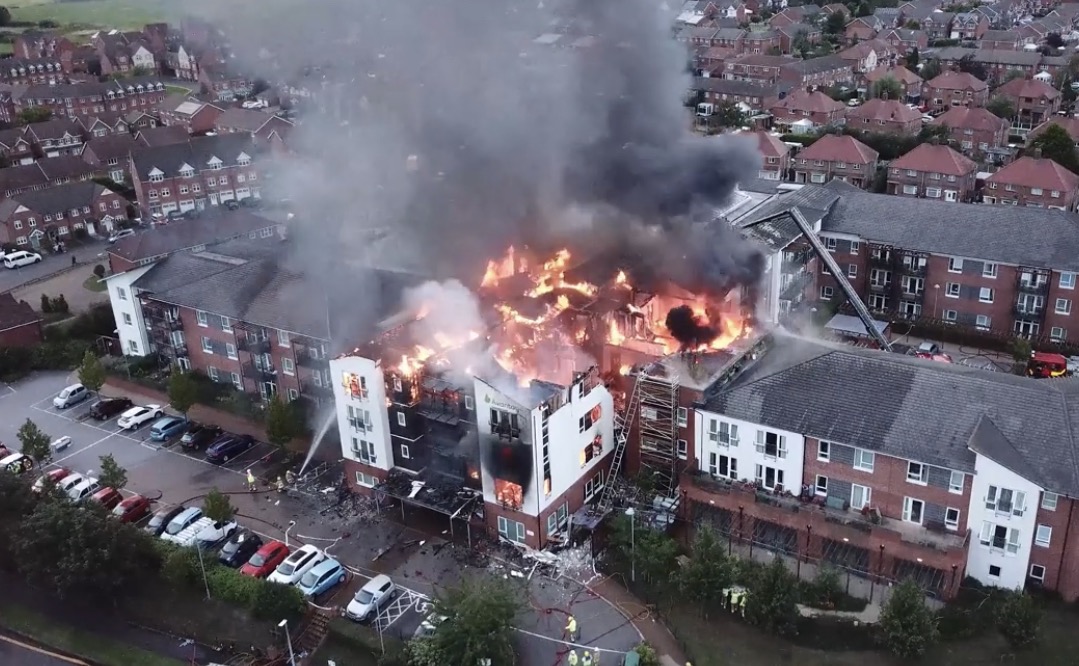 Around 150 people were evacuated today after a large blaze ripped through a retirement home in Crewe.
No one is believed to have been hurt in the incident which happened at the residential complex on Rolls Avenue.
The fire broke out shortly before 5pm today (Thursday 8 August).
Cheshire Police and Cheshire Fire and Rescue Service were called to reports of a major incident, which involved the evacuation of around 150 residents.
Some are being re-located in temporary accommodation, while others are being transported to an emergency rest centre with a view to finding suitable accommodation.
A Cheshire Police spokesman said:"We'd like to thank all those residents who have offered support in re-housing and re-locating the displaced residents.
"The building has received significant damage.
"There is not considered to be any risk to the wider public, however, residents are being advised to close windows and doors as a precaution.
"The public are asked to avoid the area to allow the emergency services to deal with the situation.
"A number of road closures are in place that lead to Rolls Avenue, including at Minshull New Road, Bradfield Road, Parkers Road and Underwood Lane."
Any concerned relatives of residents at the complex are asked to call 101.
(Aerial image courtesy of David Bloor Photography)