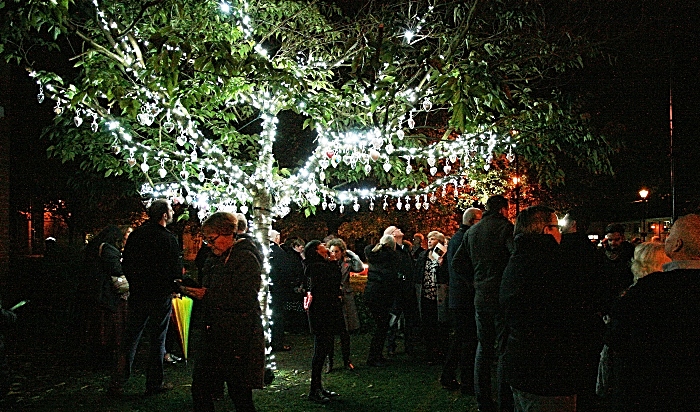 Residents will gather outside St Mary's Parish Rooms in Nantwich for the unveiling of the Tree of Light on November 3.
There will be a short service of prayer, hymns and poetry at the event from 5pm.
Rev Dr Mark Hart will lead the service with an address from Nantwich Mayor Cllr Arthur Moran, and the choir of St Mary's will be joining the proceedings.
On the lead up to the event, people are invited to make a donation of £5 to dedicate a bauble to a loved one or a special cause.
Donations can be made at Nantwich Civic Hall where you have a chance to fill a bauble with a name, message or items of your choice.
These will be hung on the tree of light until after the 12th night of Christmas, when the lights will be turned off and baubles removed.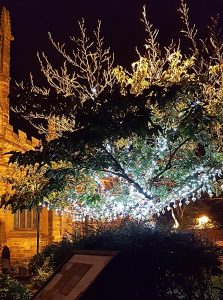 Baubles can then be collected from the Civic Hall after Monday January 13.
Baubles can be taken away to be filled and returned to be hung on the tree no later than Monday October 28.
For those who purchased a bauble last year, these can be re-hung for a donation of £3 and again should be returned to Nantwich Civic Hall no later than Monday October 28.
In addition, names can be also be listed on Nantwich Town Council webpage of remembrance.
Nantwich Town Council is leading the way by dedicating the first bauble to the late Harry Clewlow who passed away earlier this year.
Harry was a highly respected businessman in the town, Chairman of the Beam Heath Trust and former Town and Borough Councillor.
The full cost of the tree is covered by Nantwich Town Council and all donations will be divided between the Mayor's charities St Luke's Hospice, Leighton Hospital Prostate Support Group, The Royal British Legion and St Mary's Church.