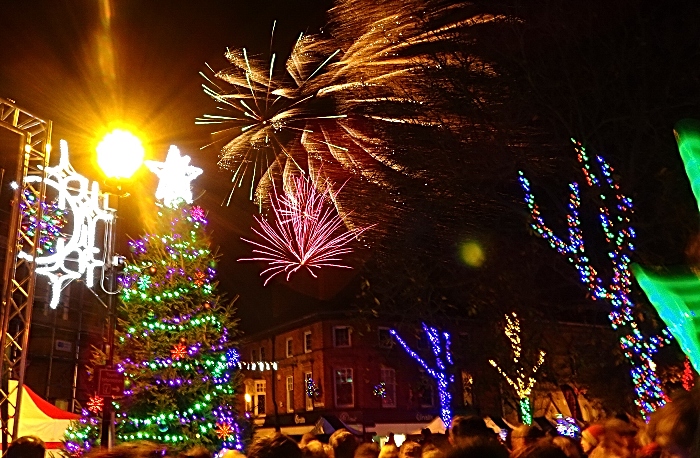 Thousands of people young and old packed Nantwich town square to enjoy the annual Christmas Lights Switch On event, writes Jonathan White.
Organised by Nantwich Town Council, the switch on involved several hours of entertainment before VIP youngsters took to the stage to turn on the festive lights.
Chris Radford compered the event with entertainment on stage from 4pm.
There was a performance of Christmas carols from Nantwich Youth Choir and Nantwich Young Voices and music from ABBA tribute-band UK Bjorn.
UK Bjorn return to Nantwich on December 20 to perform at a sell-out concert at Nantwich Civic Hall.
Sponsors of the event and special guests were invited onto the stage before the switch on at 7pm.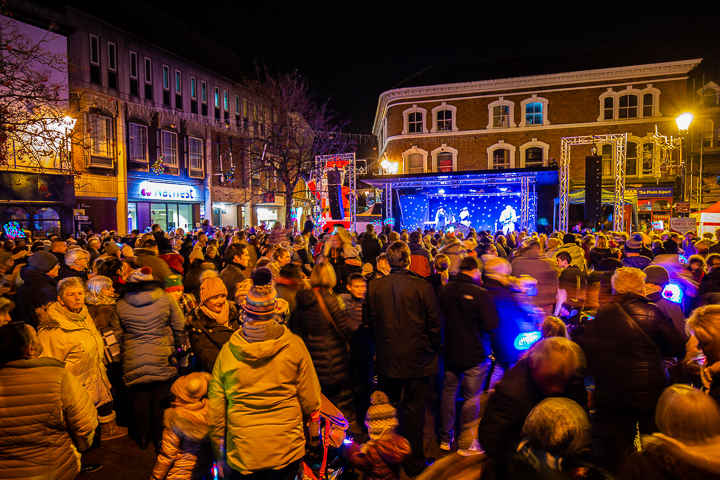 Mayor of Nantwich Councillor Arthur Moran with and his Consort Councillor Carole Thomas were joined by David Pritchard from Applewood Independent, who have sponsored the square's Christmas tree.
Rector of St Mary's Church Dr Mark Hart was also present alongside the nominated local VIP guests Cara, Lily-May, Mason, Meghan and Georgy, along with Father Christmas.
Mayor Cllr Moran thanked the sponsors, organisers and everyone who attended for supporting the event.
A countdown ensued before the Applewood Independent Christmas Tree and the town's Christmas lights were turned on by Cara, Lily-May, Mason, Meghan, Georgy, and Mayor of Nantwich Councillor Arthur Moran.
The switch-on was followed by a spectacular firework display by multi award-winning Crewe-based firework company Blitz Fireworks.
Refreshments were available from stalls and the Nantwich Bookshop and Coffee Lounge.
There was also a festive mini-artisan market selling gifts and treats in the afternoon, setting a festive scene along Churchyardside.
Residents can also enjoy a variety of events leading up to Christmas including Nantwich Late Night Christmas Shopping every Thursday around town from next Thursday November 21, 'Santa's Dizzy Day' at Nantwich Civic Hall December 1-4, Kiss tribute 'Dressed to Kill' at Nantwich Civic Hall on Saturday December 7, £10 per ticket.
(Images courtesy of Jonathan White and Nantwich Events Photography)