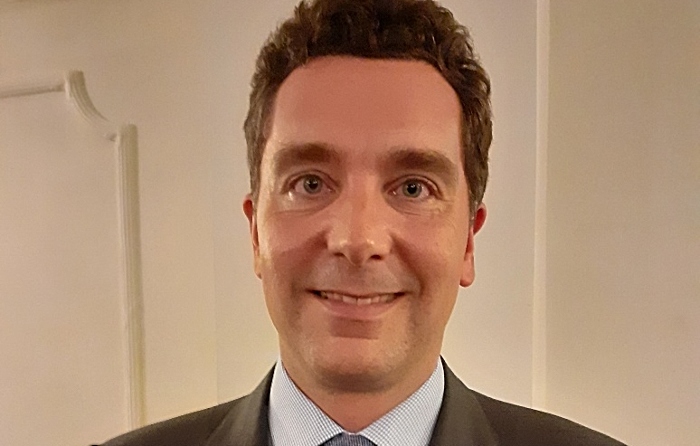 As the country prepares to head to the polls on December 12, the Local Democracy Reporting Service has been interviewing all candidates in Eddisbury.
Edward Timpson discusses why he wants to win the seat back for the Conservatives.
Who are you?
I have lived in our part of Cheshire for more than 30 years. It has been my home, with my wife and four kids, so I know Eddisbury and Winsford well. It's a fantastic place to live.
I know what the local issues are, and what I care about is what people living here care about – their concerns are my concerns.
And those concerns are?
People are fed up with nothing happening and Parliament going round in circles.
They just want some certainty and for the country to move forwards so we can get on dealing with the issues that really matter – keeping our communities safe with more police on the streets, keeping communities well by giving the NHS its biggest cash boost ever.
I have spent a lot of time out and about with local farmers, we need to make sure we protect them and support them, particularly around the issue of mental health.
We need to back Eddibsury businesses. A local economy is only as good as what you can create through hard work and entrepreneurship.
Cutting business rates and finding ways to enable business to have certainty for the future to invest with confidence is going to be really important.
HS2 is a key concern in Eddisbury, with the proposed route set to rip through the constituency. Where do you stand on it?
We've got the Oakervee report due next year, we need to wait and see what it says.
I am aware that that there are constituents that have individual concerns about it. I know in Eddisbury that the impact of the route on the old salt mines is a particular concern.
My job if I am fortunate enough to be elected will be to represent all those concerns to HS2 Ltd.
But HS2 also needs to give value for money as well as deliver improved capacity on the line, while the impact on the environment must also be considered.
For me, it is about putting the constituency first and foremost, making sure that – whatever the outcome of the Oakervee report – we have the best outcome for the people of Eddisbury.
Residents are particularly concerned about the railway's impact on the environment…
I think it is absolutely vital that the environment is considered and is part of making sure that – if HS2 is to go ahead, that its environmental impact is minimised as much as possible.
With ancient woodlands and outstanding sites of natural beauty we need to do what we can to protect them, whether that is to do with future transport infrastructure, housing development or other changes to the environment around us.
One of the biggest stories in Eddisbury last winter involved fox hunting – with high profile incidents in areas such as Darnhall. Cheshire's police and crime commissioner has called for the Hunting Act to be tightened, what do you think?
We have had a stable position for 15 years with the Hunting Act. I see no reason to go back and start trying to unpick it.
I think that there are bigger issues facing this country that we need to concentrate on first.
The Conservatives say they want to 'get Brexit done' – but what benefits will it bring to people in Eddisbury?
What is clear is that people are sick to the back teeth with this paralysis. What they crave is some certainty.
Local business thrives on confidence. When it is not there, that is when people don't take risks to find ways of expanding their business.
If we can get over this hurdle it will give people much more certainty as to how we can use that platform as a springboard to open up new market and grow all the things that Britain does really well – manufacturing, farming, vital parts of the national economy.
Until that happens, they are being held back.
UKIP are standing in Eddisbury on a pro-Brexit ticket – why should leave voters back you over them?
The truth is that the only way that you can deliver Brexit is to vote Conservative. A vote for UKIP is going to help the Labour Party and the remain-backing Liberal Democrats.
Without giving Boris Johnson a majority, we are going to go back to the last 3.5 years of a paralysis. The only way to stop that is to vote for me as MP and to vote for the Conservatives.
What are your key policies that voters have welcomed on the doorstep so far?
I think the Conservative plans to bring about another cut in business rates has resonated back as something very positive and welcome by small and medium-sized businesses in Eddisbury. For a lot of people that is an important step forward.
People have also welcomed our commitment for more police, extra funding for every child in every school and for giving our NHS its biggest ever cash boost.
That will only be possible if we manage the economy and create wealth, so that we can then bring about an increase in employment and tax revenues.
If you look at the history of the different parties of Government, the Conservatives have always had to bring about good management of the economy and fiscal security, and that includes in 2010 when we were told there was no money left.
We now have record levels of employment as a platform to start to build up our support for public services.
The last nine years under the Conservatives have also seen rising levels of poverty – with food bank use on the rise. What would you say to someone who is struggling to make ends meet?
What drove me into politics in the first place was trying to support vulnerable children and families, and I have had close connections to Winsford over the years as a patron of Home-Start Cheshire.
That is a major part of what motivated me to move into public life. I absolutely want to make sure that no family in Cheshire has to go through difficult times that could be avoided.
What we do know is that in making important changes to the benefit system there needs to be recognition that people are not left behind or there are no gaps in payments to try and remove the prospect of finding ways of making ends meet.
I don't shy away from any issues that need to be tackled.
The way Universal Credit was rolled out has been seen as a driver of poverty in recent years – so what would the Conservatives do to fix it?
I know that has already been on the agenda. Although I have not been involved in the last few years I would fully expect that would be a key area that needs to be tackled.
Earlier this month, A&E performance hit a record low. That follows almost a decade of the NHS being in Conservative hands. Why should voters trust you with the NHS?
The NHS does a remarkable job – that has to be recognised in all of this – but we know it is under enormous pressure with people living longer, treatments getting more expensive and people's reliance on the NHS growing year on year.
We have to meet that demand. That's why we want to give the NHS its biggest cash boost ever, but part of this is also continuing to work on the closer synergy of the health service and the social care service, so more people can be treated in the community.
One thing I would want to do is meet with all local GPs and pharmacists to understand where those pressures are and how I can work with them to use the extra cash that is coming into the NHS most effectively and efficiently.
Some schools in Winsford have struggled in Ofsted inspections and performance, although there has been improvement in recent years. What needs to be done to keep that turnaround going?
In terms of Winsford's primary schools there has been significant improvement in the quality of education. For me that is a vital building block to an aspirational and ambitious future for children being able to reach their potential later in life.
But obviously we want to keep pushing forwards so children in Winsford have the best possible education.
Secondary schools in terms of their size are much bigger organisations than primary schools, but it is also a crucial part of a child's own personal development.
There is more work to do [with Winsford Academy] but I would want to work more closely with schools to get them to where they want to be and that I know they are capable of given the right support and resources.
Residents across Eddisbury suffer with a poor bus service – including in Winsford. How can that be improved?
I think it is important that where there are vital bus services we do all we can to protect them.
I would want to work hard to try and ensure that here there may be a risk that we do all that we can to keep them open – particularly in rural communities, where people can be quite isolated.
This area has seen substantial new homes built in recent years, with more on the way, but infrastructure improvements have not kept up…
I don't think that anyone would argue about the need for more houses. It is where we put them and making sure they are sustainable and don't put too much pressure on local services and infrastructure.
Although over the last five years there have been a significant number of new school places created with the extra funding that has been provided, there is an opportunity to make sure we can access that money.
Finally, you have a day off – no work or campaigning to do. How would you spend your ideal day in Cheshire?
On a Sunday morning I go and play football over in Chester with a bunch of 40-something year old dads – that would be the morning.
I probably wouldn't be fit for anything else! But then it would be Sunday lunch with the kids, a bike ride depending on the weather.