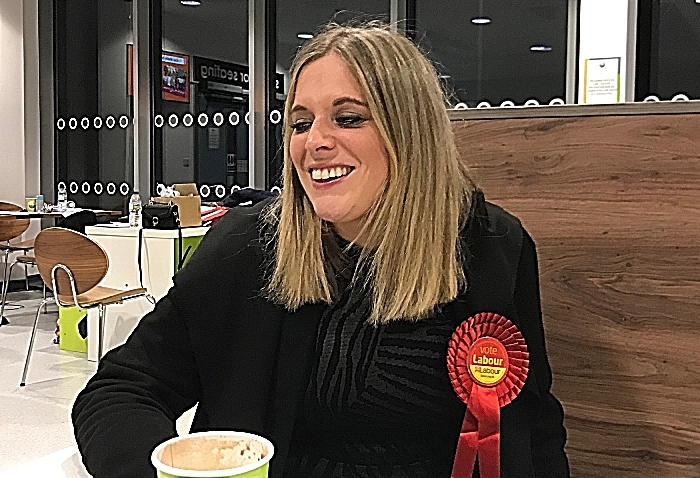 Defeated Crewe and Nantwich Labour candidate Laura Smith today admitted she would have done things differently to Jeremy Corbyn.
Smith said she was "bitterly disappointed" when she saw the exit polls, but added she was not surprised.
And Nantwich-born Smith said there were different types of leadership when asked whether Corbyn was the right person to lead Labour into the election.
She was one of many Labour MPs to lose their seat as many voters seemingly took revenge on those who attempted to delay or thwart Brexit.
Dr Kieran Mullan won the seat back for the Tories, polling more than 28,000 votes and securing a healthy 8,000+ majority.
Asked if she had been Labour leader, Smith told Nantwich News: "I would have stuck to what we promised in 2017.
"This Brexit debate has gone further and polarised far more people.
"We need strong northern voices in the Labour Party and every part of politics – people who represent different backgrounds.
"We need diversity and people with real life experience. These are the characteristics I would seek.
"I think Jeremy has tried to find a way to bring this society together but the debate has completely polarised us. We have a very divided country.
"But leadership comes in all different forms. I have broken the Labour whip and resigned a front bench position.
"It's not just a Jeremy issue, though. It's a Brexit issue, and how we connect with northern towns.
"I firmly believe it does not matter who you are in politics, how big a personality you are, people will vote on the national party.
"Crewe and Nantwich is a marginal seat."
Smith said it was the "biggest honour and privilege" to have served Crewe and Nantwich since June 2017.
"I could never have imagined in 2017 I'd be representing my home town, and I don't think I could have done any more," she added.
"I'm so grateful to everyone who went out and voted for me.
"I'm desperately worried about the next five years under a Conservative Government. I desperately want to see a better future and fairer society. I want to see young people get a job.
"But for now I'm going to enjoy my weekend, and more importantly see my daughter as a sheep in her nativity play tomorrow afternoon!"