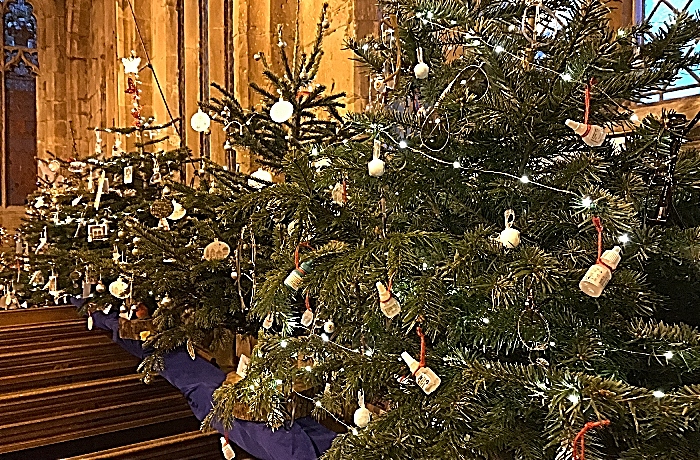 A Victorian Christmas Festival took place at St Mary's Church in Acton near Nantwich, writes Jonathan White.
The opening day featured Carols from Acton Primary School which included a guest appearance from Father Christmas.
This was followed by a 'Lights and Lanterns' Christmas music concert featuring The Funky Choir.com, helped along with minced pies and mulled wine.
Festivities also included "Coffee and Carols" whilst guests were serenaded by local musicians.
The fun continued with a local children's entertainer and 'Christmas Creatures'.
A Christmas treasure hunt also got underway, followed by a quiz.
Then followed a "Christmas craft workshop" with Jacqueline Rathbone, and a Christmas Sing-a-long led by local musicians.
The final day started with a Church Service, followed by a Christmas treasure hunt and a quiz.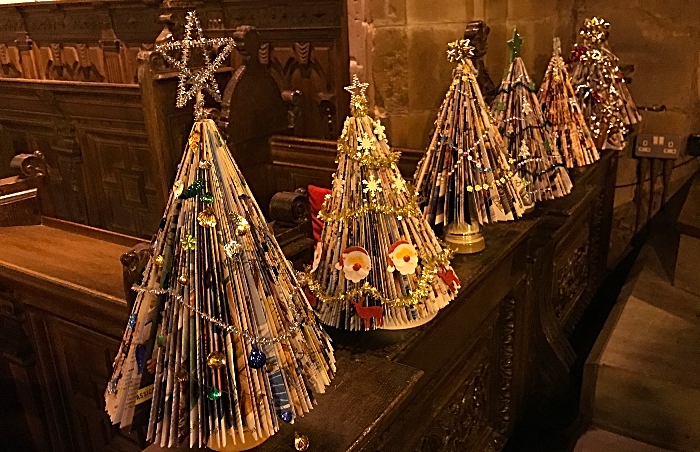 A Christmas craft workshop kept little hands busy before an amusing drama presentation began illustrating Christmas Eve for two Victorian chimney sweeps!
The day ended with a Christmas Sing-a-long led by local musicians.
Each day of the event gave visitors a chance to see 35 beautifully dressed Christmas trees.
These trees have been sponsored and decorated by parishioners, local societies, and local businesses for the fourth consecutive year.
Two of the Christmas trees are made from alternative materials: a roofer's tree from Emerton Roofing and a metal tree from Harbrook Engineering.
There were also miniature Christmas trees on display made by Acton & Reaseheath WI, large wooden snowmen made from logs by local woodworker Steven Jones and a display of ornate lanterns made by the St Mary's Church craft group.
A nativity scene and a Victorian living room themed stage area were both produced by the church's flower arranger, Deana Emerton.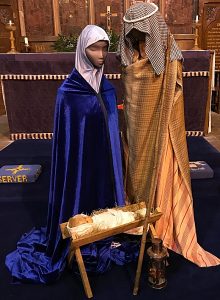 Two prize raffles were drawn over the festival.
Church members held a 'Fancy Goods' stall selling items made by parishioners.
The trees will be on display in the church until Sunday January 5 and can be viewed during the 'Tea at the Tower' café refreshments available every Sunday afternoon (2.30-4.30pm) throughout the year.
Steve Davies (Churchwarden) from St Mary's Church, Acton said: "The atmosphere throughout this Festival has been buzzing with Christmas Spirit…..again, a wonderful success; made possible by a host of wonderful helpers."
Future Christmas services at St Mary's Church, Acton include Sunday 22nd December – 5pm Carol Service; Tuesday 24th December, Christmas Eve – 5pm Crib Service and 11.30pm Midnight Communion; Wednesday 25th December, Christmas Day – 11am Holy Communion.
For information on St Mary's Church, Acton visit http://www.stmarysacton.com/
(Images courtesy of Jonathan White)