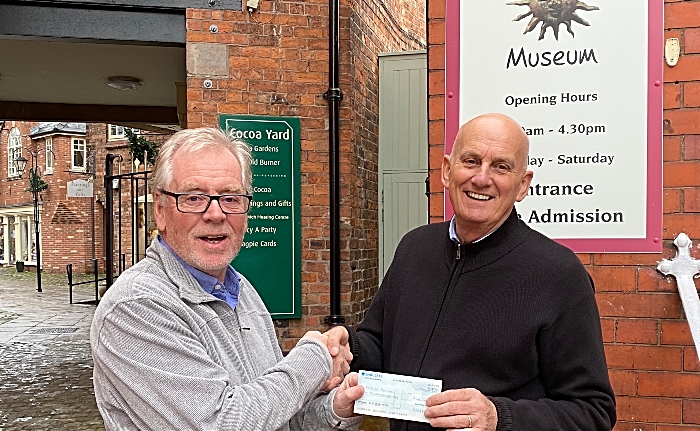 Nantwich Museum has received a donation from Nantwich Civic Society to help fund a new kitchen.
The museum's kitchen is in constant use but has fallen into a state of disrepair at the Pillory Street venue.
Donations are being sought to meet the cost estimated at just over £2,000. And the Civic Society has stepped in to help with £100.
Chair of the Board of Trustees, Nick Dyer, said: "Capital spends to maintain the museum are always a challenge and for some years the need to replace the ailing kitchen has been regarded as a low priority.
"In our 40th year we have finally got around to working on the kitchen and are hoping to substantially contribute to the cost with donations.
"We are most grateful to the Civic Society for their generous donation."
Donations for the kitchen can be made at the museum or online at www.nantwichmuseum.org.uk
Donors names are to be recorded somewhere in the new kitchen.
For further information contact: Nantwich Museum on [email protected] or telephone 01270 627104; Website: www.nantwichmuseum.org.uk, https://www.facebook.com/nantwich.museum https://twitter.com/NantwichMuseum