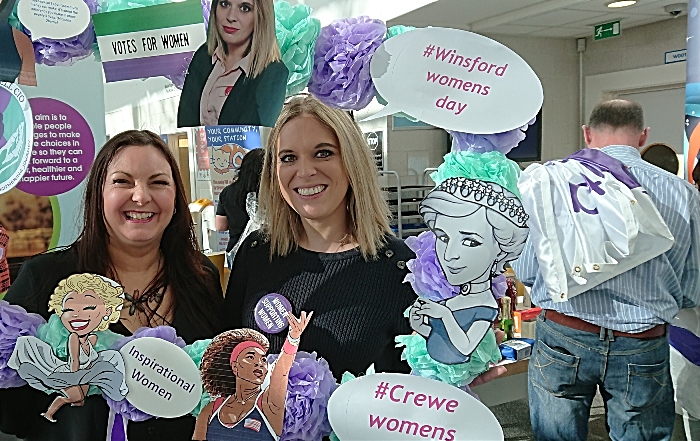 A South Cheshire charity set up to support and inspire women and girls is launching a new campaign.
#Seeitbeit is being launched by Motherwell Cheshire to celebrate the great women of Crewe.
The campaign will be held in memory of the late Crewe South Councillor Dorothy Flude.
Founder and CEO Kate Blakemore said: "Since setting up the Motherwell charity I have been blown away by the amazing women that live in Crewe, yet rarely get recognised for the inspiring work that they do.
"I wanted this campaign to be a celebration of all the local women and girls to install pride in the town.
"As a charity we are feel privileged to run this campaign in memory of Councillor Dorothy Flude, who supported me since setting up the charity and always attended our Women's Day Celebrations.
"Dorothy was a true role model to many people in the Crewe community."
Motherwell Cheshire are asking residents to nominate their local role models, to be celebrated at Crewe Women's Day on February 29.
It could be a teacher, GP, neighbour, friend, or relative.
Each nomination will then be celebrated (with permission) on social media and shortlisted women will be celebrated with their names added to a"Fly High" flag to be flown at Crewe Women's Day at Cheshire College South and West Crewe campus.
Kate added: "We consider Crewe Women's Day to be one of our flagship events.
"Since its inception in 2015, it has expanded and this year will see the launch of a live lounge to go alongside the talks and marketplace."
Nominations can be made either online via https://motherwellcheshirecio.com/campaigns/
Email to [email protected] or via nomination boxes located in Crewe, at What's happening at North Street Cafe, Wishing Well Jubilee House and Crewe Library.
Motherwell can be contacted on 01606 557666 or by emailing [email protected]