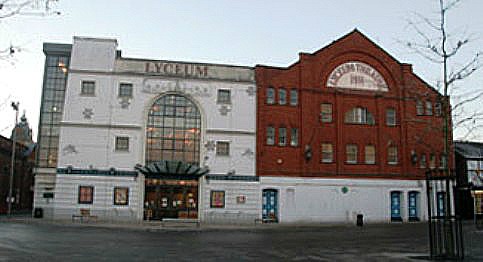 I'd forgotten how the 1990s felt.
That soon changed when I went to watch Wasteland at The Lyceum on Tuesday night.
I could feel the music beating in my chest.
Created by Gary Clarke, Wasteland is an amazing contemporary dance and theatre show telling the story of the rise of rave culture following the miner's strike in 1984.
It's a breath taking and beautiful piece of theatre.
Combining some of the most talented dancers I've ever seen with local singers, brass musicians and rave music.
I've never seen anything like it before. It was exceptional.
Emotional and hard hitting in places, this important piece of theatre emphasises how working-class communities and lives were changed for ever following the pit closures.
It deals with loss and desperation, but also shows survival and spirit.
I loved the community element and themes in this production.
It's a show with real heart, you can feel the passion in the story telling and you can see it in the dancing.
Oh my goodness, the energy and stamina of the dancers in this show will take your breath away.
If you enjoy contemporary dance, I would highly recommend that you go and see this show while you can.
Wasteland is showing at The Lyceum until March 4.
(Written by Claire Faulkner)