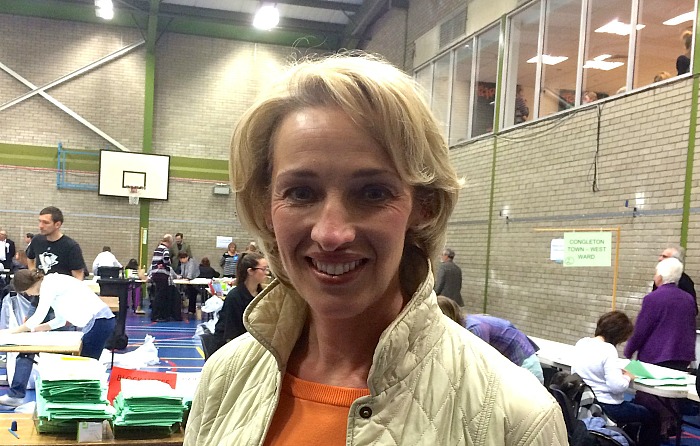 Bunbury Councillor Sarah Pochin has been expelled from Cheshire East Conservative Group, the party announced today.
Cllr Pochin was at the centre of a Mayoralty fall out last month, which led to her suspension, as reported by Nantwich News.
She was voted in as the new Mayor by the ruling Labour-Independent group on Cheshire East Council who had rejected the Conservative Mayor-elect Cllr Steven Edgar.
This angered the Conservative group, and when Cllr Pochin accepted the position she was told by other Conservatives to sit away from them!
The following day she was suspended by the Conservatives on February 22.
Now, in a statement issued by Cheshire East Conservative Group, they said: "On Monday 9th March, the Cheshire East Conservative Group met to discuss the future of Cllr Sarah Pochin (Bunbury Ward) following her suspension from the Group on 22nd February.
"The meeting was overseen by an independent chair and observed by independent representatives of the national Party.
"The Group unanimously voted in confirmation that Cllr Pochin had breached the Conservative Group Rules.
"Following further debate, the majority of the Group voted to expel Cllr Pochin from the Conservative Group for the duration of the current Council period, in compliance with Group Rules."
The current council period referred to is the period until the next local elections due in May 2023.
Conservative Group leader Cllr Janet Clowes said: "Cllr Pochin has a right of appeal and so we are unable to discuss details at this stage."
We also contacted Cllr Pochin for her reaction and await a reply.