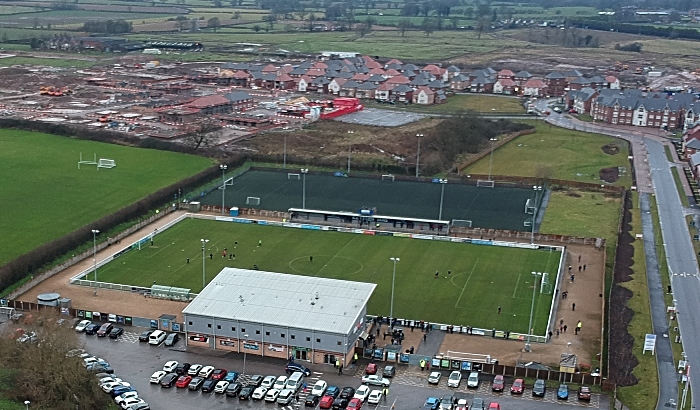 Nantwich Town's season has been ended by the FA today after it confirmed all clubs in league system steps 3 to 6 would not complete their fixtures in 2019-20.
The club had warned of the likely outcome, but chairman Jon Gold hit out today, calling the news "a devastating blow" and said clubs were "not consulted".
Many smaller clubs may now struggle to survive without financial help before the start of the 2020-21 season in late July – providing the Coronavirus pandemic is no longer a hurdle.
It means there will be no promotions or relegations in all leagues from Northern Premier League downwards.
Mr Gold said: "It is a devastating blow for the majority of clubs within the NLS system and more importantly their supporters, players and volunteers, who have committed months of their time and hard earned money to support their local clubs with the hope of seeing them achieve success, which now amounts to nothing.
"And without financial support many clubs, like a lot of businesses in their respective communities, will struggle to recover from this.
"As aside from investing in their playing squads and the associated costs that go with this, they also have the overheads and obligations of running their stadiums.
"And with the season now curtailed two thirds of the way through, the non-league landscape, could look a lot different in the immediate future.
"It's clearly a difficult and challenging time for everyone throughout the world and there are difficult and disappointing decisions having to be made in all areas of life on a daily basis.
"But to our knowledge none of the clubs in our league were consulted as part of this decision making process, as we certainly weren't."
The club has invested in a strong squad this season which sees them in the play-off positions, with a good chance to achieving promotion to National League North.
"It is a disappointing and devastating blow and one that will take some processing," added Mr Gold.
"It also leaves many questions still to be answered, some of which you as supporters and players will rightly be asking, though at this time we unfortunately know as much as yourselves and will await further detail from the FA and League.
"There are also many outstanding formalities for a club such as ours to address.
"But please be assured that the Board of Directors and NTISA will be doing everything within our powers to recover and regroup and to ensure we are ready to compete again at the highest level, once the opportunity arises.
"It will be a difficult road back and won't be easy, as the enforced closure of the club together with the season's premature ending has serious financial implications for all clubs at our level and threatens our very existence.
"So we will need help and to urgently raise funds with everyone in the community pulling together, as they always have done to ensure Nantwich Town FC and everyone connected with it becomes even stronger and remains a vital part of the community it has served for over 136 years."
In a statement the FA said today: "We have been working collaboratively with the National League System (NLS), the women's football pyramid and the wider grassroots game since the outbreak of COVID-19 on how to conclude the 2019-20 season in the most appropriate way possible.
"These are challenging circumstances for English football and all decisions taken are in the best interests of the game and in consultation across key stakeholders.
"Our primary concern will always be for the safety and welfare of clubs, players, staff, officials, volunteers and supporters during this unprecedented time.
"Today's steps take into account the financial impact during this uncertain period, whilst considering the fairest method on how the sporting outcomes for the season will be decided with the integrity of the leagues in mind."
(pic courtesy of Jonathan White)