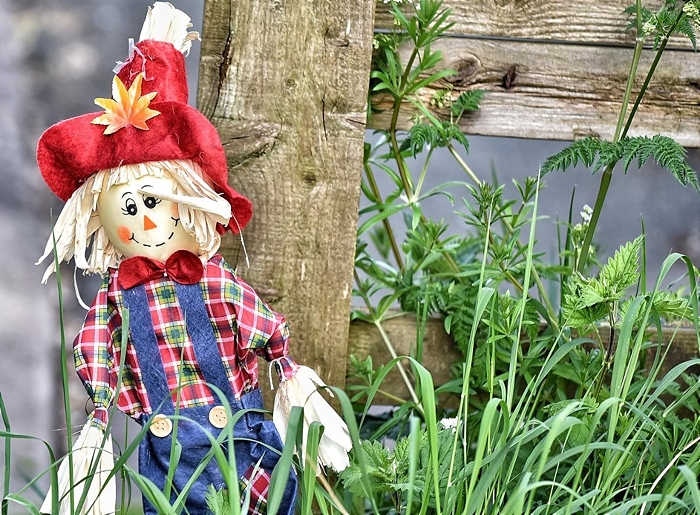 Villagers in Barbridge near Nantwich have been helping youngsters pass the time during lockdown – by creating this Scarecrow Trail!
Residents in the village have pitched in by making these brilliant scarecrows and put them up on a trail for people to see on their daily exercise.
With around 300 people in the village, there are no park areas of shops to walk to, just the canal towpath which is too narrow in places.
One of the organisers said: "We thought it would give the children/villagers something to see on their once a day walk.
"It has brought some smiles to those that are isolating/older residents and the children of the village."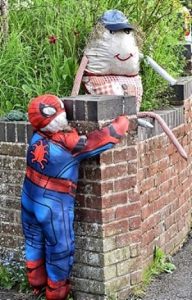 There are around 12 scarecrows dotted around, with more being made in homes ready for display.
"We have a keen photographer in the village who has taken pics of them all!
"We were aiming to all put them all out completed ready to Mark VE day on Friday."
Residents discussed the idea on a post on the village chatroom to develop the idea.
"The village has really pulled together during the lockdown," she added.
"People are delivering food to each other, putting items on their drive for people to come collect, like tomato plants, garden items.
"If one person leaves the village they put a call out to ask who needs anything so we don't all have to do the trip.
"And on Thursdays the barges blow their horns to mark the NHS clap."
Organisers have urged people not to travel in to village during the current pandemic lockdown – but hopes the scarecrows will remain on display once restrictions are eased.
"When lockdown is over, we hope to leave them up for a charity fundraiser – but we ask people not to come at the present time due to the Government guidelines," she added.