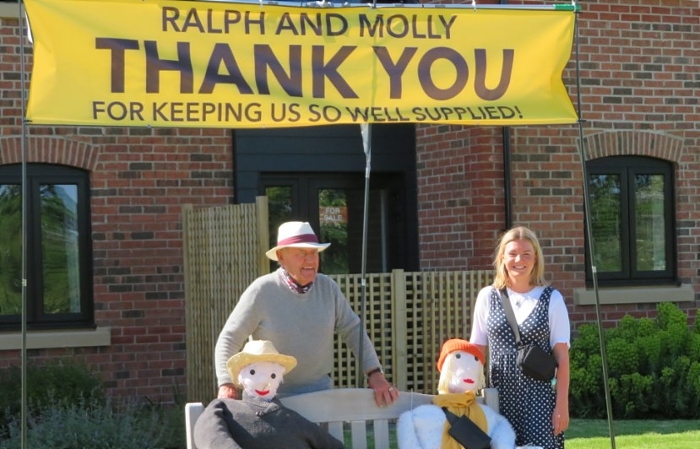 Two volunteers have been hailed heroes by residents at the Lyme Wood Grange Retirement Living development in Audlem.
For Molly Hodges and Ralph Warburton have been supplying with their groceries, fresh fruit and
vegetables and their medicines throughout the COVID-19 lockdown.
Molly, the daughter of the house manager and Ralph, a member of the local community, have been running errands for the residents for weeks.
So in recognition of their kindness, the homeowners built two scarecrows, to represent Ralph and Molly, and displayed them in front of the building with a large banner thanking them.
Home owner Jill Bicknell said: "Perhaps others might like to pass some lockdown time in a similar fashion, to thank those who have given up their time for the community.
"Lyme Wood Grange Retirement living Audlem says a "Big Thank You" to Ralph and Molly for keeping them supplied with all they need."