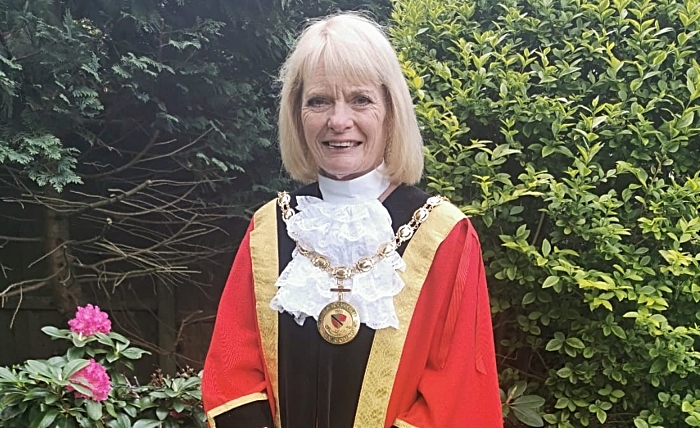 The new Mayor of Nantwich Cllr Pam Kirkham has officially taken over the chains of office for 2020-21.
Cllr Kirkham was elected as the new Mayor of Nantwich to take over from Cllr Arthur Moran at an unusual Mayor Making Ceremony on Friday (May 15).
Due to social distancing guidelines, the event saw Cllr Kirkham sworn in during on online meeting on Zoom.
Cllr Kirkham, who will have her daughter Caroline as her consort, said: "I am delighted and honoured to be appointed Mayor of Nantwich for the forthcoming year.
"During my past five years serving as a Nantwich Town Councillor I have been able to learn and be inspired by all the good work that goes on within our local community.
"We are all living in trying times at present, but it is humbling to see how communities have joined together and people going above and beyond to help each other.
"I would also like to give thanks to all our doctors, nurses, care workers, support staff, keyworkers and volunteers for their dedicated work commitment and compassion during these difficult times.
"As we all know Nantwich is a thriving and bustling market Town and I am sure when the restrictions are lifted it will be so again and when it is safe to do so I am looking forward to meeting the town's residents, organisations and local community groups."
The Mayor's three chosen charities for 2020-21 are Macmillan Cancer Care Unit at Leighton Hospital, Nantwich Museum board of Trustees, and the End of Life Partnership.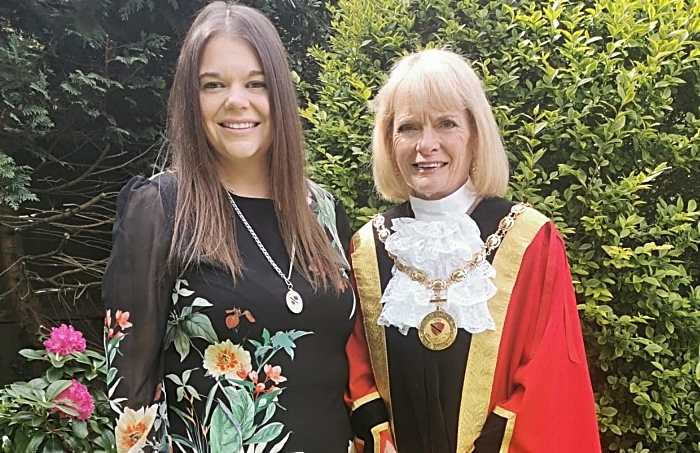 Stepping down from his role of Mayor, Cllr Moran said: "To be elected as Mayor of Nantwich is a great honour, to be chairman twice and Mayor twice is a real privilege.
"This ends a very busy four years for me and I have had the support of Cllr Carole Thomas as my consort throughout and I'd like to say a big thank you to her.
"My year has been very eventful with an elected new council, appointment of our new clerk, floods in October, General Election with a new MP elected.
"I have enjoyed many engagements including some of our larger festivals, but attending a wonderful Holly Holy Day, little would we know about our present situation and the cancellation of some of our most popular events.
"Nantwich has great community and volunteer spirit and it was good to meet many of you when I attended events and this spirit continues in this current crisis.
"I wish the New Mayor, Councillor Pam Kirkham and Deputy Mayor Councillor Stuart Bostock all the very best for the forth coming year and in the hope that the situation improves so that they can attend events and meet the people of Nantwich."
Cllr Moran will be sending cheques for £700 to the charities he has supported over the past year including Leighton Hospital Prostate Support Group, British Legion and St Luke's Hospice.