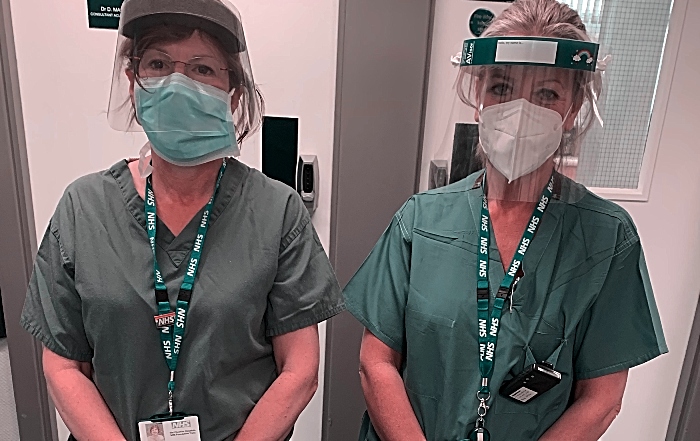 Patients at Leighton Hospital who have been treated for COVID-19 are playing a vital role in research into the virus.
Mid Cheshire Hospitals NHS Foundation Trust is involved in five national and international research studies looking into COVID-19 treatments.
And the research is also identifying risk factors and impact on specific patient groups.
Mid Cheshire Hospitals is currently one of the top recruiters in the North West to the RECOVERY trial.
It's a UK-wide study to test if existing or new treatments can help patients who have been admitted to hospital with confirmed COVID-19.
Data collection trials are playing a key role in the global understanding of and response to COVID-19.
The ISARIC trial, also being supported by Mid Cheshire Hospitals, is collecting clinical data from around the world to find better ways to diagnose and manage the disease.
Research Manager Charis Emmett said: "Research of all forms is vital to stopping the spread of, and effectively treating, COVID-19.
"As it is a new disease we need to find out as much as we can about it, as quickly as possible.
"Everyone involved in this research is helping to be part of the solution to COVID-19 – from our patients to our clinical staff, research nurses, pharmacists and administrators.
"On International Clinical Trials Day, we're proud to support research into COVID-19 and are grateful to everyone who is taking part in trials so that effective treatments can be identified quickly and made available to all patients."
Latest figures show more than 500 people have died from COVID-19 in Cheshire's hospitals.
Of those, 163 died at MCHFT's Leighton Hospital, while 152 have died at Countess of Chester Hospital.
Other deaths are recorded in East Cheshire NHS Trust (Macclesfield area) and Warrington & Halton Teaching Hospitals Trust.