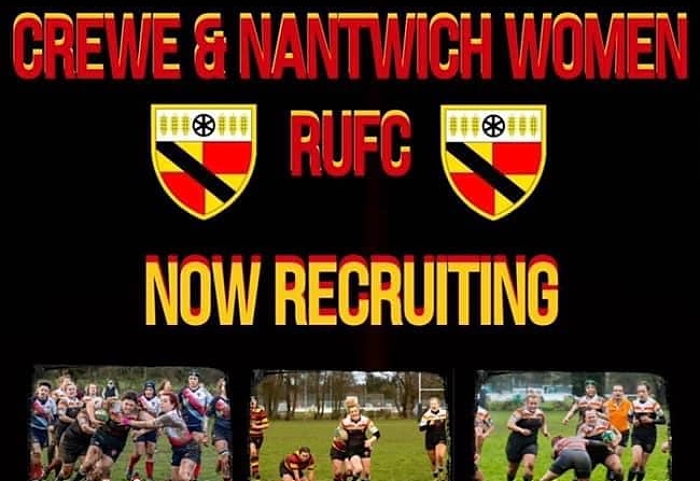 Crewe & Nantwich RUFC Women are on the lookout for new talent as they look to build on a successful first few seasons.
The Vagrants based team are hoping to strengthen their numbers as the club prepares ahead of any potential new season.
There is still no updates from the RFU and England Rugby on when the amateur season will start and what changes will have to be made in light of the pandemic.
The Women's squad play Championship rugby as well as offering coaching, physio support, facilities and a social scene.
In just there first four seasons, they have been crowned North West 1 Champions (2018-19), North 2 West winners (2015-16), National Intermediate Plate winners (2018-19), and runners up (2017-18).
They were also finalists in the national women's rugby team of the year awards in 2016 and 2019.
The team have appointed a new captain for the 2020-21 season as Katie Heirene takes the reins.
Vice-Captains this season are Mollie Ellen and Lucy Goose.
Team managers are Lauren Vipond and Laura Williams, and social secretaries are Jodie Leigh Wilson and Hannah Shean.
The coaching team is Sion Williams, Andrew Pemberton and new coach Josh Arnold who is joining from Stafford RUFC.
For more information on joining the Women's squad, visit their Facebook Page or on Instagram CNWRUFC