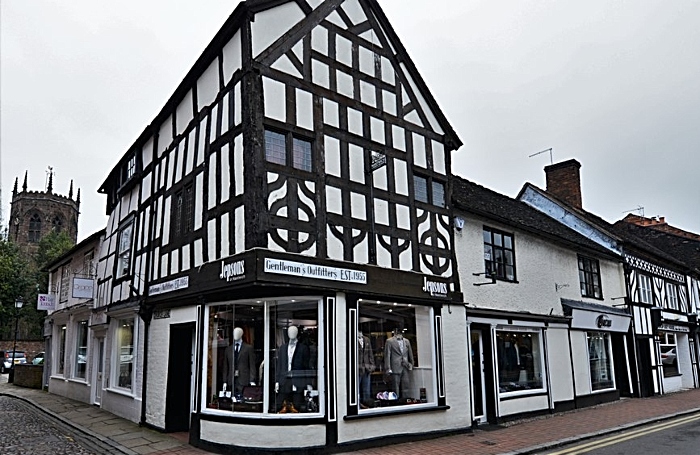 A Nantwich store has offered to pay its customers' parking fees as Cheshire East Council's move to bring back charges was labelled a "shambles".
Jepsons on Hospital Street is among many local stores frustrated at stories heard from shoppers struggling to use parking apps or contactless on the town's council-run car parks.
And Cllrs Peter Groves and Andrew Martin, councillors representing Nantwich South and Stapeley, have labelled the authority's handling of the issue an "ill advised shambles".
A spokesman for Jepsons said: "We have heard from so many of our customers how difficult it is to park in Nantwich right now.
"We are doing everything we can along with other retailers to get this sorted but the council are not being very helpful.
"Some people are simply unable to use the Ringo app or pay with contactless.
"Due to this we have decided for any customers who would like to come and see us, we will pay your parking for you using the Ringo app.
"This means on the day you have nothing to worry about, simply park your car on the chosen car park and walk in."
Cllrs Groves and Martin say Cheshire East Leader Cllr Sam Corcoran and highways Portfolio Holder Cllr Laura Crane are "still refusing to listen and restore the covid relief on council car parks".
In a joint statement, they said: "The Labour led decision to reinstate charges requires physical contact with parking meter buttons to enter the number plate.
"This has understandably caused concern and worry for people, especially those with vulnerable loved ones.
"The alternative method of paying online via the Ringo app has been beset with confusion, faults and failure.
"Feedback to local cllrs continues to attest as such.
"This ill advised shambles (no advice was ever actually sought from local business or cllrs) has prompted one store to take action. We appreciate that not all local traders can afford this luxury.
"Conservative Councillors have always opposed these charges returning until after the Covid recovery, and we continue to lead the call for the Labour leader of the council to end this chaos."
In previous statements and interviews, Cllr Crane defended bringing back parking charges because of Cheshire East Council's need to boost its income, and to improve the flow of traffic.
But she did admit imposing charges in Nantiwch and Crewe while others towns enjoyed free parking – such as Sandbach where she lives – was unfair.
Anyone wishing to use Jepsons service is asked to contact them beforehand with the vehicle details.
Call them on 01270 624734 or email [email protected]