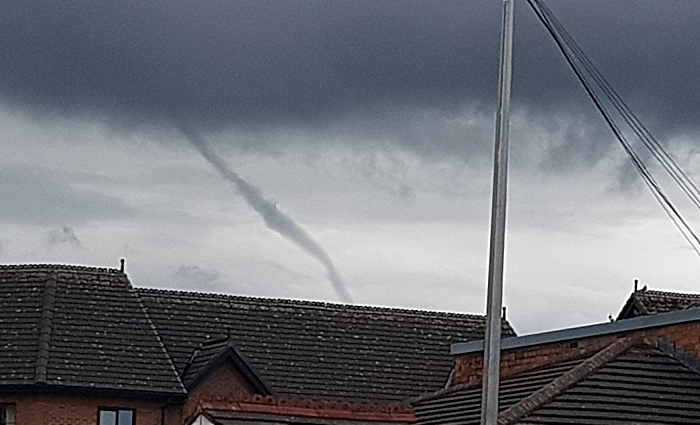 This spectacular funnel cloud was captured by a Nantwich photographer as it formed menacingly over the town today.
These images, taken from Barony Park area of Nantwich, show the funnel forming at the bottom of towering cumulonimbus storm clouds.
Funnel clouds are usually cone or needle shaped forming from condensed water droplets with a rotating column of wind.
They form most frequently in association with 'supercell' thunderstorms, and are the precursor to tornadoes.
Most tornadoes begin as funnel clouds, but some funnel clouds do not make surface contact and these are therefore not classed as tornadoes from the perspective of a naked eye observer.
It's not clear whether this spectacular funnel cloud, photographed at around 12.45pm today (July 1), touched ground in or around Nantwich.
Nevertheless, it's a rare and spectacular sight!