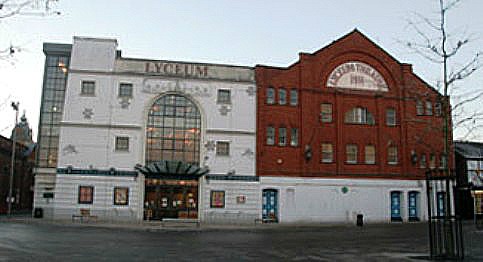 Crewe Lyceum has had to suspend all its shows until at least February 2021, it has announced.
The Covid-19 pandemic has had a crippling impact on the live entertainment sector, with the region's largest venue suffering most.
The Lyceum Theatre building and box office have been temporarily closed since lockdown was imposed in March.
Now it has taken the decision to suspend all shows that were scheduled to take place before and including January 31, 2021.
In a statement this week, the venue said: "We have explored all options to continue with our autumn programme, but unfortunately it is just not financially viable to present full shows – with all that involves – whilst social distancing measures remain in place.
"The Culture Secretary's announcement that a relaxation of social distancing will not be considered until November 2020 at the earliest has reluctantly led us to this conclusion."
Some shows beyond January 31 2021 may also be subject to suspension or rescheduling, it said.
"We are working to reschedule as many of the affected performances as we can," it continued.
"Inevitably this will not be possible for all events – and some shows will not be rescheduled."
This includes the scheduled Christmas Panto "sleeping Beauty" in December-January, one of the biggest shows the venue runs.
This has now been put back to 2021-22
For a full list of events which have been postponed and rescheduled, visit the Lyceum's website where it is updated.
There is also advice for those wishing to receive reimbursement for cancelled shows.