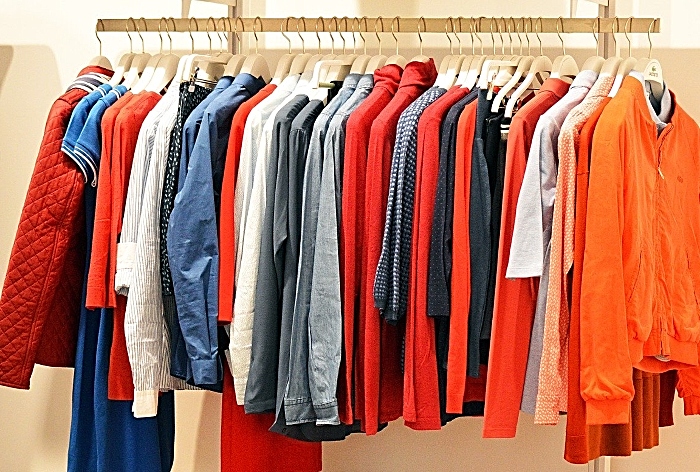 A charity "Big Cheshire Clothes Swap" event is planned for October to help raise funds for charity.
And the event will help people donate clothes they no longer want and find clothes they will actually wear.
Money raised will be split between several charities, such as Georgy's Fund as well as a youth charity.
The event, at a location to be confirmed, will be held Saturday 3rd October, from 1-5pm.
Organiser Hannah Lewis said it will abide all the Covid-19 social distancing guidelines to ensure people can attend safely.
She said: "It's an event I have wanted to run for a really long time, but now thanks to having a little extra time on my hands, I am able to.
"Ethical shopping and sustainability is something that we all need to consider, but it can be hard to know where to start.
"Reducing single-use plastics and using metal straws are a great start, but the fast fashion industry has a huge carbon footprint and the amount of clothes that end up in landfill is huge.
"Not only that, but clothes shopping can be expensive and as someone who relies on charity shops for the majority of their clothes, I know how hard it can be to replace items.
"The purpose of this event, put simply, is to allow people to donate clothes that might not get worn, in return for items they might actually wear!"
There will be Women's, Men's and children's clothes and shoes, separated by size (dependant on volunteers).
And there will be a £1 per entry cost (under 16s are free). Entry will be staggered and numbers will be restricted due to COVID regulations.
Clothes will be priced at flat rates per item, (as an example – all trousers £2). There will be nothing costing over £4 and there will be no haggling tolerated.
The amount of clothes you can buy will be restricted.
If larger numbers are anticipated, organisers want everyone to have an equal chance to browse and purchase.
"The main purpose is to support those who may not be able afford to buy clothing to have increased access to clothing," added Hannah.
"I am hoping to contact local foodbanks to enable people using their services to access this event."
Donation rules:
– You can donate as many clothes as you like, and for every 2 items you donate, you will receive a token for 1 item. (The idea is to create a surplus for people who do not donate but still want to buy items)
– The maximum amount of free tokens donators will receive is 5. This is a charity event at heart and small donations for items will be requested.
– If all items could be washed before donating that would be helpful.
– The quality of your donations must be considered, and we reserve the right to no accept certain items. We would like people to donate items that are in good condition and WEARABLE.
-Items that are well-worn, faded, personalised, damaged or in poor condition will not be accepted. This is event is not an amenity tip, it is for people to exchange equally good quality items.
-Brands will not be taken into account, it doesn't matter if something is from Primark or Laura Ashley… it is the condition of the item that matters.
-Shoes must not be dirty, well worn or broken in any way. They must come in matching pairs and sizes.
Organisers are appealing for clothes rails and hangers, and if anyone wishes to run a food stall can hire space.
Details of location and where to donate will be published soon.
For more details on the event visit https://facebook.com/events/s/the-big-cheshire-clothes-swap/284233556009853/?ti=icl
(Library image courtesy of Pixabay)