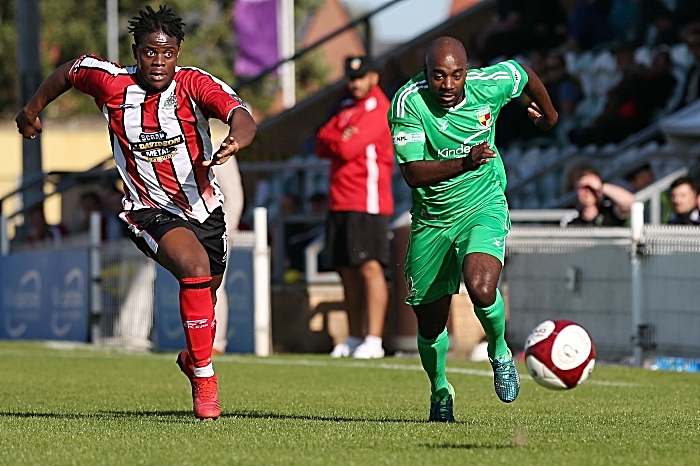 Nantwich Town were narrowly beaten by an own goal as they hosted newly promoted Altrincham FC in their final pre-season game, writes Sam McGarrigle.
Mike Koral had the first chance as he got possession in the away box within the first 10 minutes of the game.
He struck a blazing shot, but it was blocked and put out.
The Dabbers started the game well and put pressure on to Altrincham.
The game was contested evenly for the rest of the first half hour with both teams having possession and getting chances on goal.
The deadlock was broken on 30 minutes by a blink and you miss it own goal from Josh Langley.
Langley passed the ball back to Greg Hall in the Dabbers goal, but Hall was completely unaware and the ball rolled into the net almost in slow motion.
Just before half time it looked like the Dabbers might get on the scoreboard, but a shot from Lawrie just cleared the bar.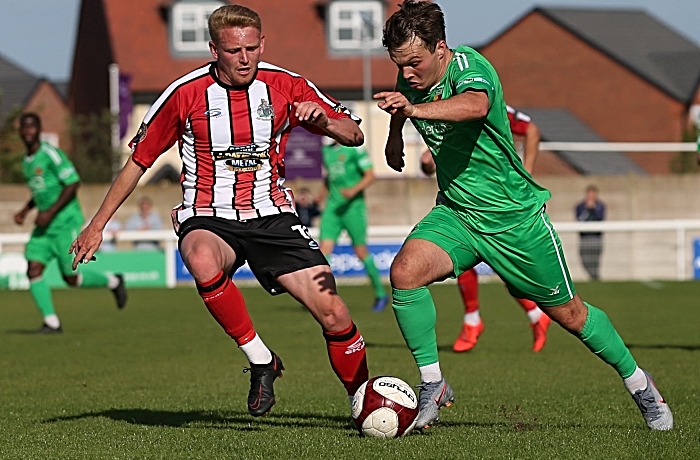 Altrincham got the second half underway with a completely different XI than the XI that started the match.
The new boys tested Greg Hall on several occasions but he proved he wasn't going to be beaten easily.
Five minutes into the second half, a chance landed for Sean Cooke after a cutback from Matty Devine, but Thompson the Altrincham keeper pulled off a great save to deny him.
Nantwich had a string on chances approaching the hour mark, with Cooke slicing a shot just wide and Harrison unable to get his head over a corner ball.
A series of set pieces for both teams followed but to no avail.
A freak goal and an even match-up, regardless of the two divisions that separate these two clubs.
It was great to have fans and atmosphere back at the Weaver.
Nantwich Town kick off their 2020-21 Northern Premier League campaign for real next weekend when they travel to FC United of Manchester.
(Images courtesy of Jonathan White)