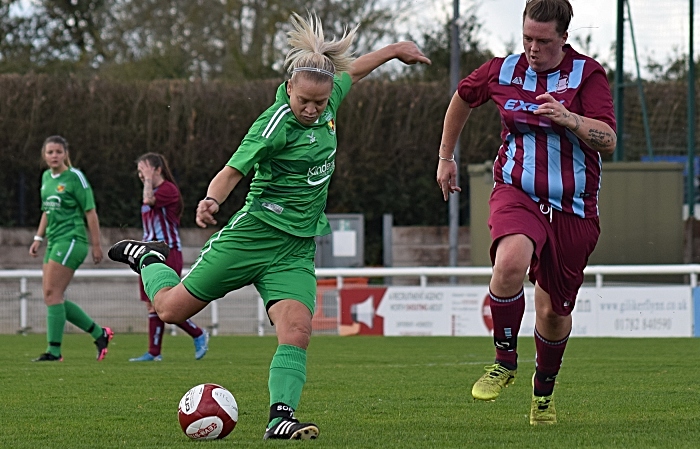 Nantwich Town Ladies FC scored a Brookvale dozen – recording a massive 12-0 victory at the Weaver Stadium.
The rout took place when they entertained Brookvale United Ladies FC in the Cheshire Women's & Youth Football League (Championship East).
The dozen goals for the Dabbers included four for Marni Williams, and a hat-trick for Dani Fisher-Sherratt.
There was also a first goal for Emma Palin who has risen from the women's recreational team.
For more information on Nantwich Town Ladies FC visit https://www.facebook.com/NTFCLadies
(Words and pics by Jonathan White)