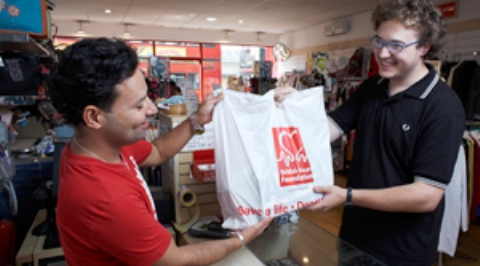 Dear Editor,
For many people Christmas is usually a time for catching up with friends, raising a glass and embracing loved ones.
But this Christmas will look very different for most families across the UK, including those sadly affected by heart and circulatory diseases.
There are around 910,000 people in the North West living with heart and circulatory diseases, including coronary heart disease, stroke and vascular dementia.
We know from the millions of people that have turned to us for support this year that so many people with heart and circulatory diseases are worried about their greater risk from Covid-19 and the many have been shielding.
With your support, we've worked tirelessly to be there for people – extending our Heart Helpline's opening hours, providing valuable Covid-19 information and continuing to fund research with the promise of improved treatments.
Even over Christmas, our Heart Helpline will be open for those who need us most.
But we need your support now more than ever to continue this vital work.
The closure of our shops and cancellation of fundraising events has had a devastating impact on our funds, putting life saving discoveries in peril.
We expect our income to be cut in half this year alone.
Traditionally Christmas is a time for giving and generosity. Whilst some Christmas traditions may have changed this year, we hope this one hasn't.
Your support will help us continue to fund research and support millions of people with heart and circulatory diseases at a time they really need us.
Merry Christmas and thank you for your support
Dr Charmaine Griffiths
Chief Executive at the BHF