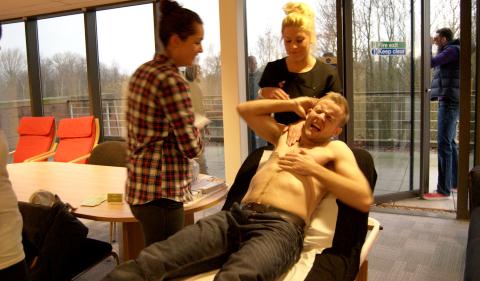 Nantwich cricketing star Jonny Kettle went through the pain barrier to help donate presents to poorly youngsters in hospital.
Jonny and fellow staff at County Insurance decided to raise money for Leighton Hospital with a sponsored chest wax!
Employees pledged to donate money towards Christmas presents for the children's ward if they could watch their colleagues in pain.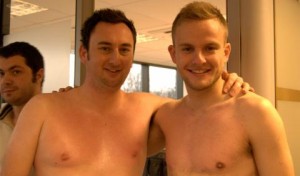 So Steve Burns and Adam Caccamo joined Jonny in volunteering to have their chests waxed in front of the whole company, which has outlets in Crewe, Chester and Southport.
Staff were allowed to pull off strips for £2 a time!
County insurance marketing director Tim Crighton said: "The three volunteers did not quite realise what an eye watering experience it was!
"But it was all for a fantastic cause and well over £500 was raised."
Sue Palin, from the children's ward at Leighton Hospital, said: "We're very grateful to County Insurance and it was lovely to see the children's faces as they received their presents."