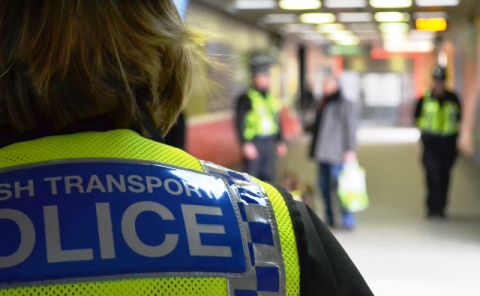 Drug criminals travelling into Crewe and Nantwich to peddle their wares were targeted in a new police crackdown.
An operation carried out at Crewe railway station aimed to reduce the amount of drugs being brought into the region.
The day-long operation, a joint initiative by British Transport Police and Cheshire Police, saw 55 people stopped and searched.
Three people received police warnings for carrying cannabis.
The two police forces ran their special operation at the busy station yesterday (February 6) to snare people ferrying drugs in and out of the area.
Insp Sonja Simister, of BTP, said: "Drugs are the root problem of many of the crimes which affect our communities.
"As such, we joined with our colleagues at Cheshire Police to tackle people intent on bringing illegal drugs into Crewe."
The operation ran throughout the day from 8am to 4pm.
It involved a number of officers from both forces and three specially trained drug detection dogs.