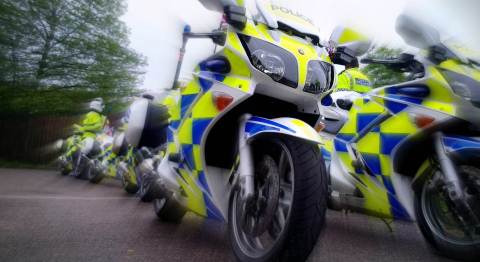 Nantwich drivers are being warned that police are cracking down on speeding as part of a Europe-wide campaign.
The initiative is organised by the European Traffic Police Network, TISPOL, and runs from April 15-21.
Motorists will notice even greater police activity on South Cheshire's road network as part of the campaign.
Every year, speeding contributes to the deaths of 1,200 people and injures more than 100,000.
Cheshire Police road safety officer Dave Murray said: "The campaign provides an opportunity for us to raise awareness about the dangers of excessive and inappropriate speed on the roads.
"Excessive and inappropriate speed is a factor in a large number of collisions in which people are killed and seriously injured and we will continue to try to reduce those deaths and injuries by addressing the causes of collisions.
"We take the same approach to speeding all year around, both on and off the motorway.
"We will be supporting the campaign and the results will be passed on to TISPOL."
Cheshire Police are also running an operation in partnership with North Wales Police focusing on motorcycle safety.
Operation Caesar II aims to reduce motorcycle accidents during a period when a high number are likely to be on the roads.
Officers will be stopping and engaging with motorcyclists who commit moving traffic offences such as speeding and dangerous riding as well as anti-social offences such as excessive noise.
For more information and advice about road safety, visit the www.cheshire.police.uk