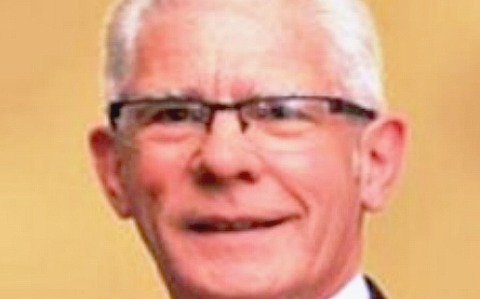 Councillors are calling on school and highways improvements amid plans to build 268 new houses on farmland in Nantwich.
Detailed plans for the site off Queen's Drive have been submitted after Gladman Homes gained outline planning approval, despite local objections.
Now Nantwich Town councillors want to see Section 106 money used fairly to help ease the traffic and school place problems they fear the development will cause.
Cllr Arthur Moran (pictured), who lives close to the proposed development, said: "This will have an impact on that part of Nantwich, in particular my ward, and I spoke against it.
"But it went to appeal and we are now stuck with this. What we've got to do is make sure section 106 money is used to the benefit of Nantwich.
"There is some £700,000 worth of money. The biggest chunk of £293,000 is for primary school places.
"But this would go to Acton School instead of Millfields!
"To be quite honest this is ridiculous! We will have children walking or being driven past Millfields to get to Acton just because the application site falls inside the Acton parish.
"School transport costs could go up too if children have to be bussed to Acton."
The town council also heard money has been allocated for highways improvements by opening up Taylor Drive (£235,000), public transport (£50,000), canal towpath improvements (£53,000) and smaller amounts for footpaths and crossings.
Cllr Moran believes highways will have to look seriously at making Welsh Row a one-way route.
"The traffic impact on this town is going to be quite serious," he added.
"Something has got to be done to look at what we do with Welsh Row and Marsh Lane.
"Recently we had a temporary one-way system which seemed to work, we need to look at this as it's a fore-runner of what to expect when the new Kingsley Fields development is built."
Cllr Andrew Martin added: "The majority of people who will live on this development are going to use the services of Nantwich. We need to make our observations known on this."
The plans are due to be considered at Cheshire East Council's strategic planning board on May 28.