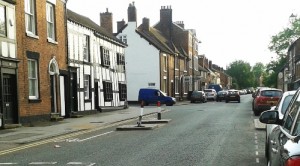 A controversial traffic island in Nantwich is going to be removed after causing a spate of accidents.
Cheshire East highways teams are to remove this island (pictured) at the junction of Welsh Row and Queens Drive in October.
Town councillors have been calling for action after the island, which sticks out into Welsh Row, was blamed for a number of accidents.
It was supposed to deter traffic using Welsh Row and encourage drivers to use Waterlode bypass when it was opened several years ago.
But Cllr Arthur Moran labelled it "hellfire corner" as motorists have smashed the bollards down on numerous occasions.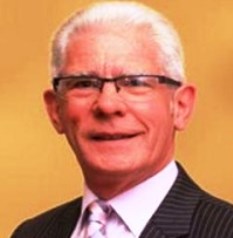 Now highways is to close Welsh Row on October 27 to 29 to remove the island and return to the highway to its previous state.
"It's not before time," said Cllr Moran, (pictured)
"It has been a problem for many years. I was against it at the time, but it went ahead anyway.
"People are driving over it, smashing into the bollards.
"The original steel posts had to be taken away as they were smashed down, the replacement plastic.
"I saw one elderly couple crash into it, and there have been a number of near misses and some road rage incidents, too.
"I have to negotiate it every time I come out of Queens Drive, and it is dangerous."
It's thought the work will cost around £3,500 to complete.
Traffic weight limits placed at each end of Welsh Row to ensure lorries use the Waterlode bypass, will remain in place.