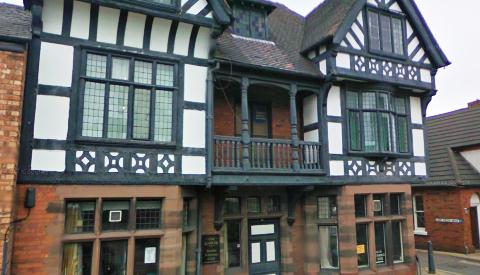 The historic building known as The Gables in Nantwich looks set to be transferred to town council control – for £1.
A report to be discussed by current owner Cheshire East Council recommends the asset transfer of the three-storey building and car park on Beam Street.
The Gables has hosted a number of local voluntary groups, including current tenants Nantwich Luncheon Club.
It has been used as a community venue for over 50 years.
In the report, to go before Cheshire East finance committee on April 13, it states: "The Gables use is limited now.
"Moving it to more local ownership will enable it to be better utilised, or sold as part of a local review and work to develop Community Hubs in Nantwich.
"A network of Community Hubs in Nantwich will ensure assets are sustainable and that they work together to provide the right services, in the right places, at the right times."
The Gables is currently occupied by two tenants – the Luncheon Club on the ground floor and the Citizens Advice Bureau (CAB) on the first and second floor.
CAB is moving into Nantwich Library in May 2015.
Under the transfer plan, the Luncheon Club will remain as a tenant of Nantwich Town Council until they decide to relocate.
The building has a market value between £240,000 and £280,000, with the car park adding another £30,000, the report adds.
"The transfer will include a covenant that the property is restricted to community use only on the proposed, and any subsequent transfer and a claw back for any sale will be linked to community benefit," it continues.
"Any sale proceeds are to be re-invested in the Civic Centre as part of a Community Hub for Nantwich."