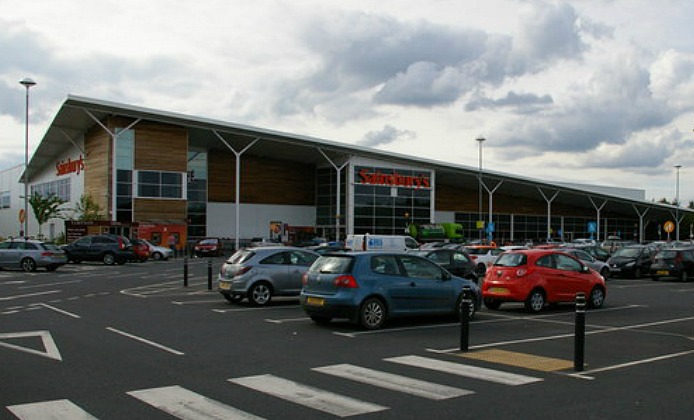 A new Argos "digital" store is to open in Nantwich, inside the current Sainsbury's supermarket on Middlewich Road.
The plans emerged at a Nantwich Town Council meeting after Sainsbury's applied for permission to install new illuminated signs and change existing ones.
The application outlined new signage on the main Sainsbury's building "in association with the Argos concession".
There will also be amendments to the signs within and on the edge of the main car park.
Sainsbury's announced earlier this year it had teamed up with Argos to open 10 new digital stores within existing supermarkets around the UK, but the locations were not known.
A spokesperson for Sainsbury's told Nantwichnews: "Our Nantwich store will be a location for one of the Argos concessions and we'll announce further details such as the opening date in due course."
The new format Argos stores are designed to provide customers with more than 20,000 non-grocery products which they can either buy instantly in store via tablets, or reserve online for collection the same or following day.
The new Argos digital stores will range in size from around 1,000 to over 5,000 square feet.
It's not been confirmed how large the Nantwich will be, but the company hopes it will be open by the summer this year.
Mike Coupe, Chief Executive of Sainsbury's, said: "These 10 Argos stores will complement our supermarket offer, giving customers the opportunity to shop for an extended range of non-food items.
"They will bring something new and different to our customers, and fit well with our strategy of making our supermarkets more convenient."
John Walden, Chief Executive of Home Retail Group which owns Argos, said: "Our new distribution model allows us to provide customers in any Argos location with a choice of around 20,000 lines within hours, regardless of the size or stocking capacity of the store.
"This strategic capability has opened up options for a variety of new Argos stores and formats, and the possibility that we can now cost-effectively reach more customers and neighbourhoods with an Argos presence."
"I look forward to the results of the 10 store programme with Sainsbury's and to understanding the full potential of this exciting opportunity."