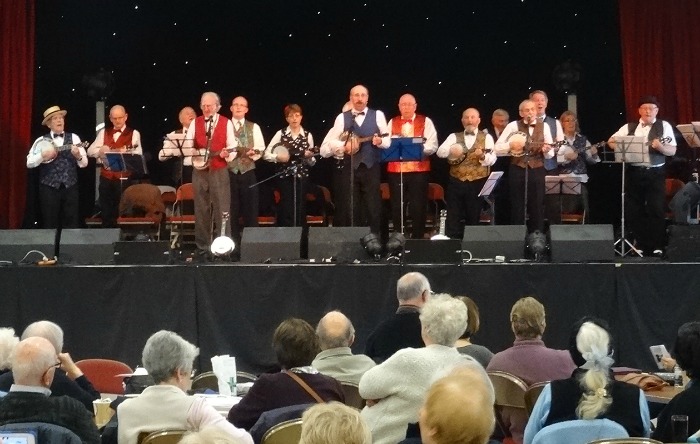 South Cheshire George Formby Ukulele Society proved a big hit when they performed during Nantwich Jazz Festival.
And the group was one of many of the wide variety of acts to perform during the five-day festival which pulled in around 40,000 visitors to the town.
Scores of bands and musicians have entertained packed venues around Nantwich between March 24-28.
The George Formby Ukulele Society played in front of a delighted audience at the Nantwich Civic Hall.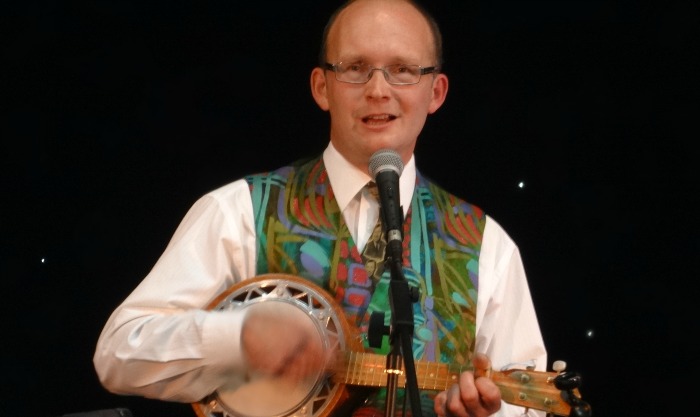 Also pictured are Nantwich-based musicians Tim Lee and Jonathan Tarplee, each performing solo sets on The Cat 107.9FM Stage on the town square.
The 20th Nantwich Jazz, Blues & Music Festival expected over 40,000 people to attend the festival during its five day period with more than 100 performances at 16 venues in Nantwich.
Entry to the majority of the pub gigs was with a festival wristband.
Musical genres included jazz, blues, swing, pop and rock.
Headline acts included Big Country, FM, Kyla Brox, Red Stripe Band, Bad Manners and Nearly Dan.
The Railway Hotel on Pillory Street provided their own Easter live entertainment, with free entry to all events.
The festival is estimated to inject over £1 million into the town's economy.