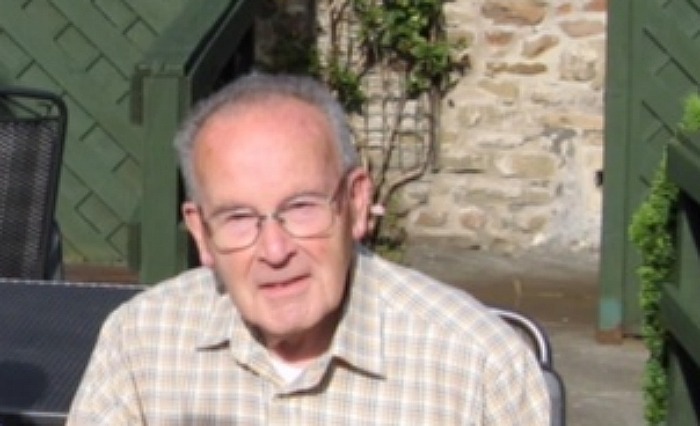 Exclusive
Two employees at a Nantwich care home where dementia patient Roy Tomlinson went missing, have been suspended after a SECOND disappearance.
Mr Tomlinson (pictured) was allowed to walk out of Brookfield House care home on January 26, and was found dead in a nearby outbuilding six days later.
Now we can reveal the manager and deputy manager of the home on Shrewbridge Road have been suspended after a second patient was allowed to walk out unchallenged.
A source told Nantwichnews that an elderly woman attending Brookfield for respite care disappeared less than four hours after she arrived.
Staff were only made aware when the patient's daughter phoned staff to say she was at home.
Now Cheshire Police, Cheshire East Council and the Care Quality Commission have launched a joint investigation.
Our source told us: "It is in connection with yet another resident that was let out by mistake which I find incredible being so soon after the recent death of Mr Tomlinson.
"I recently wrote to the Care Quality Commission about the running of the home and some details of the actual time when Mr Tomlinson went missing.
"Part of their reply was that they 'do not have legal powers to investigate individual complaints'.
"This leaves me wondering what is the point of the Commission!"
A spokesman for Cheshire Police said: "We can confirm that we are currently investigating allegations of neglect in relation to a Nantwich care home.
"The investigation, which is being run in partnership with the Care Quality Commission, is currently in its early stages and enquiries are ongoing."
Debbie Westhead, Deputy Chief Inspector of Adult Social Care in the North for the CQC told Nantwichnews: "CQC can confirm that it is aware allegations of neglect in respect of a Nantwich Care Home – Brookfield House.
"We are monitoring the situation very closely and continue to support an investigation that is currently being led by Cheshire Constabulary.
"Further inspections were carried out in February and April and we will publish an inspection report in due course."
The CQC are also investigating claims that Mr Tomlinson may have disappeared from the home on January 26 earlier than the 5pm initially claimed.
The 83-year-old was found dead in an outbuilding in someone's garden off Wellington Road, just a few hundred yards from the home on Shrewbridge Road.
A massive police search involving more than 100 officers, search and rescue volunteers and many residents was conducted for six days.
It sparked an out-pouring of tributes but also anger among many residents.
The £700-a-week home is run by Astley Care Homes Ltd and houses 51 residents.
The facility is registered to offer specialised care for those with dementia as well as mental health conditions, Alzheimer's, Down Syndrome, and Epilepsy.
We contacted Astley Care Homes Ltd, based in Edgbaston, Birmingham, which is run by Jayantilal James Bhikhabhai Patel.
They said the suspensions were "an internal matter" and declined to comment on the latest incident and the police inquiry.
Cheshire Coroner's Office said a date has yet to be fixed for an inquest into Mr Tomlinson's death.