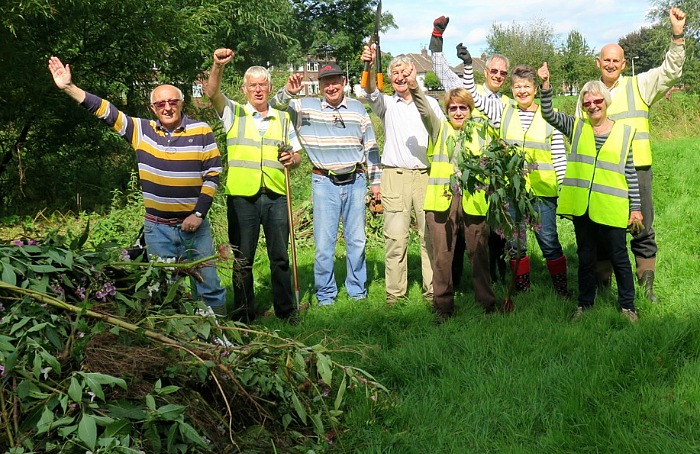 Scores of hardy volunteers have helped clear Nantwich's riverbanks of the invading plant, Balsam.
Around 25 volunteers worked for several days to fight back against the weed which was consuming large areas of the River Weaver in the town.
An appeal for more volunteers was published by Nantwichnews a month ago.
And there were volunteers from local groups such as Nantwich Litter Group, Nantwich Rotary Club, Nantwich in Bloom and Nantwich Civic Society.
Jeff Stubbs, chair of Nantwich Civic Society, said: "I did not expect us to have achieved all this – it seemed too daunting a task at the start.
"However, I was surprised – and highly impressed – with just how much could be cleared in a session with an average of ten "pullers" each morning.
"I calculate we had over 110 volunteer hours donated by everyone.
"We are grateful for the help of Cheshire East Council's ANSA team who have – and will be – clearing the many piles of Balsam we left around the edges.
"We intend to do more next year, as the Balsam will come back.
"Next time, we should be better prepared and informed – and start earlier in the season."