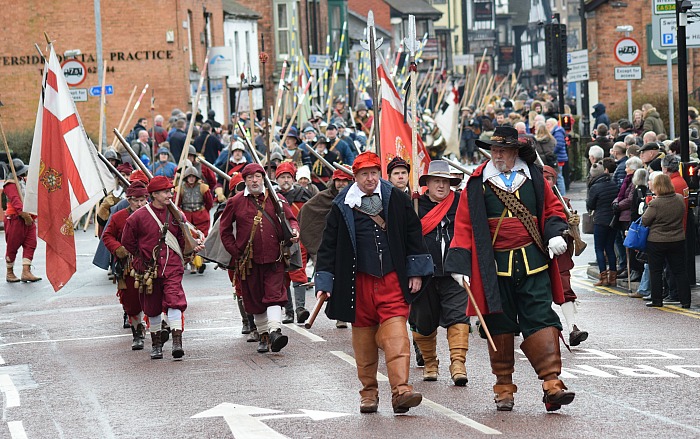 Thousands of people lined the streets of Nantwich to watch the annual Battle of Nantwich & Winter Fayre spectacular, writes Jonathan White.
The event is organised by the Holly Holy Day Society, a small non-profit group of people working with the Sealed Knot re-enactment society and Rotary.
Holly Holy Day traces back to the 17th century and the four-year-long First English Civil War between the Parliamentarians (Roundheads) and the Royalists (Cavaliers) loyal to Charles I.
This year is the 373rd anniversary of the original battle, which took place on January 25, 1644.
A variety of activities took place around the town during the day at St Mary's Church, Nantwich Bookshop, Nantwich Museum, Pillory Street, and the town square, along with a parade from Malbank School and the battle re-enactment on Mill Island.
Nantwich Bookshop and Coffee Lounge hosted a Civil War book authors evening the day before the event and authors were present for book signings on the day of the event.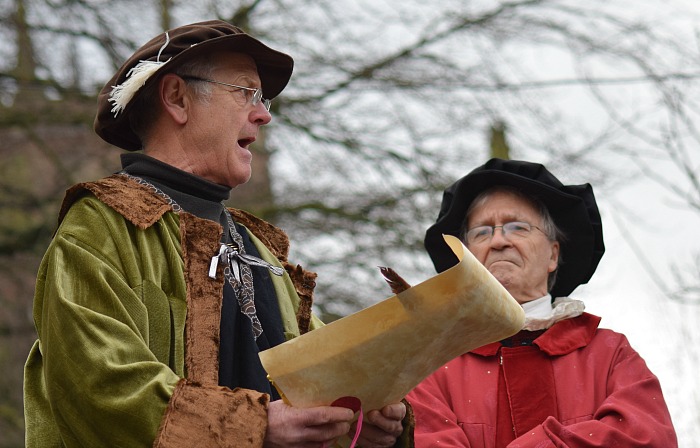 There was live entertainment on the RedShift Community Stage on the town square from Sinead D'Abreu-Hayling, Shavington Village panto, Benjamin Stubbs, Ezra the Plough Witch, and Nantwich Players.
Paul Boniface, from RedShift community radio, was compere with assistance from Steve Bebe and Liz Southall and other RedShift members.
Nantwich Museum held Civil War Tours, a musketry demonstration led by Sealed Knot, exhibitions and 17th century music from Forlorne Hope.
There was a Living History demonstration adjacent to St Mary's Church. Horses were on parade throughout the town.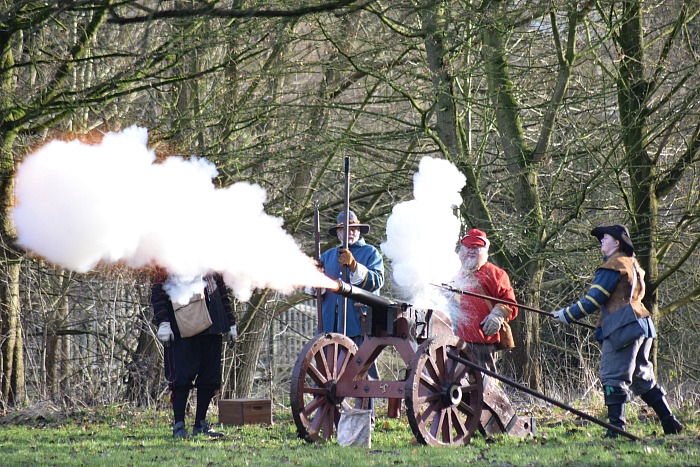 There was a wreath-laying ceremony at the war memorial on the town square to commemorate people who died in the Civil War Battle of Nantwich and other battles.
Then members of The Sealed Knot re-enacted the 1644 battle on Mill Island, followed by Mayor of Nantwich, Councillor Andrew Martin presenting the Rosebowl to the best regiment won by the Earl of Manchester's Regiment.
Applewood Independent were the main sponsor of the event for the third year.
(Pics by Jonathan White. You can view more of Jonathan's pictures here https://www.flickr.com/photos/jonathanawhite/sets/72157677932055581)