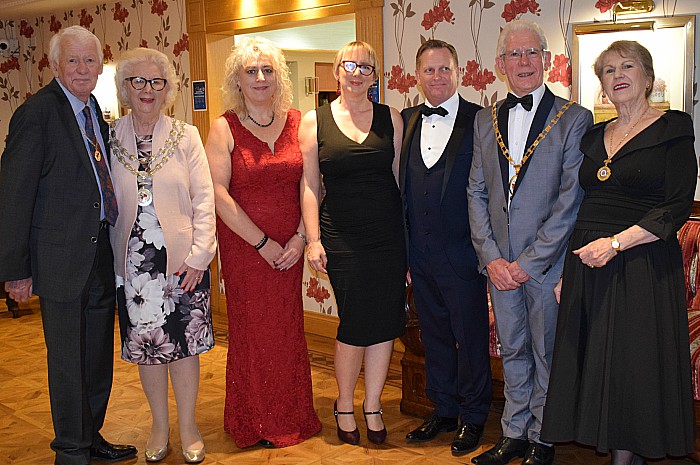 Richmond Village Nantwich has celebrated the opening of its new Garden Room, writes Jonathan White.
Residents and staff at the complex off London Road were joined by guests Mayor of Cheshire East Cllr Arthur Moran and Mayor of Nantwich Cllr Penny Butterill for the black tie event.
Joined by their consorts the Lady Mayoress Carole Thomas and Mr Doug Butterill, Cllr Moran spoke about the strong community ties that Richmond Village Nantwich has forged over the years, many of whose representatives were there on the night.
Richmond Village Manager Lynne Griffin, during her welcome speech, thanked residents and staff for being so understanding during the building works.
She added that the newly created room is available for all to enjoy and use including local clubs, societies, charities and groups.
The evening was rounded off by a stunning firework display, courtesy of Blitz Fireworks in Crewe.
"We are extremely proud of the services and facilities that we offer," said Paul Jackson, Richmond Village Director.
"Tonight has shown what a fantastic space this is and how well the staff can stage events and I look forward to it becoming an integral part of the Village and the wider community."
(Pics and words by Jonathan White)