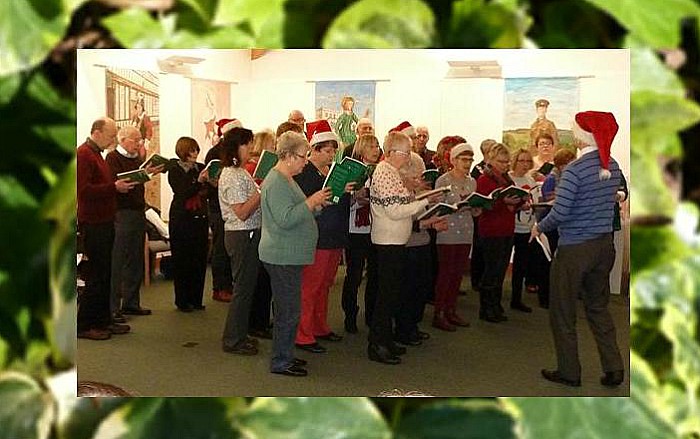 Nantwich Museum will host a sing-a-long concert with Wistaston Singers.
The Wistaston Singers will lead the drop-in event of Christmas music at 11am on Saturday December 16.
The museum, on Pillory Street, continues to host current exhibitions "Nantwich Civic Society at 50" and "Kaleidoscope 3".
The museum shop will also be open supplying a range of goods including cards, books, games, toys, souvenirs, craftwork and jewellery for all ages.
New this year is a range of "Nantwich Museum" preserves and confectionary.
Christmas cards include a range featuring artwork of museum artist Les Pickford with "Coach & Horses" the latest addition to the range.
A special offer, which would also make an ideal Christmas present, is a subscription to become a 'Friend of Nantwich Museum' with no renewal due until April 2019.
A subscription helps to support the work of the museum.
Membership includes e-mail newsletters, discounts on talks and events, an annual dinner, invitations to exclusive member events and an opportunity to vote at the AGM.
Individual membership costs £20 and families £30.
Application forms and further details are available from the museum.
The museum will close at 4.30pm Friday December 22 and re-open 10.30am Tuesday January 2.
Contact Nantwich Museum on [email protected], call 01270 627104, visit www.nantwichmuseum.org.uk, https://www.facebook.com/nantwich.museumoffical/ https://twitter.com/NantwichMuseum