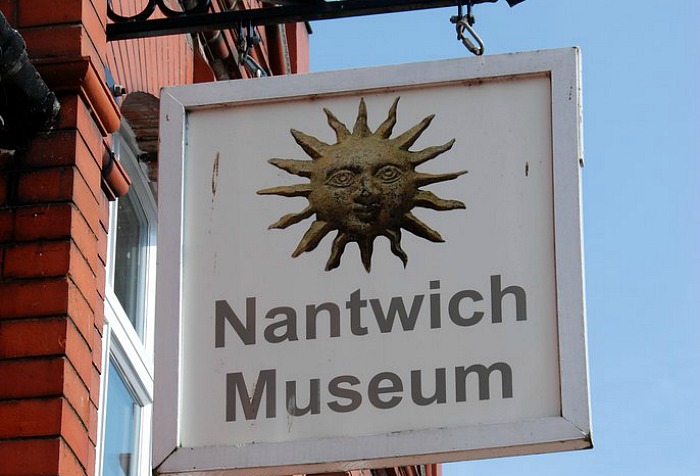 Nantwich Museum is marking its 40th anniversary with an online exhibition.
The museum, which opened in January 1980 in the former Nantwich Free Library, aims to preserve the history of the town and its locality.
Its philosophy is reflected in the tie line "Recording the Past, Inspiring the Future" achieved through working closely with the community.
The familiar sun logo derived from a fire insurance emblem featured in a 1983 exhibition commemorating the 400th anniversary of the Great Fire which swept through the town in 1583.
The Nantwich Free Library opened in 1888 serving the town until the current library opened in Beam Street in 1972.
When the Museum opened, temporary exhibitions were the order of the day as the collection was established and permanent exhibitions could be installed.
Extensions in 1989 and 2000 enlarged the facility and included the superb Millennium Gallery used for temporary exhibitions and a wide range of meetings including the popular Dementia Friendship Group which usually meets twice a month.
Museum Manager Kate Dobson said: "Whilst a number of planned events have had to be postponed or deferred the summer exhibition scheduled for the Millennium Gallery "Nantwich Museum 40 Years in the Community" is now featured online.
"It tells the story of the Museum, showcases its achievements, and celebrates its place in the community.
"The many activities of the Museum are featured with particular mention of some of the specialist groups including research, craft and education.
"Ideas are proposed for the Museum's development over the next 40 years and beyond and viewers are invited to submit their own suggestions.
"We would like to thank all those who have supported the Museum's recent digital and online offerings."
One tapestry, "The Museum Today", cannot be featured as work on it by the Craft Group was curtailed by the lockdown.
The museum website also features elements of recent temporary exhibitions and those of external exhibitors whose work cannot be viewed due to the lockdown.
"Nantwich Digital Museum", launched in March to continue engagement with visitors on its Facebook  and Twitter @NantwichMuseum pages has proved a success.
A programme of local history stories, pictures and interactive activities forms the basis of daily postings.
A recent call for local people's experiences of the Covid-19 pandemic is providing material for a lasting record of this significant event for the enlightenment of future generations.
Today the Museum is recording events which will, one day, perhaps inspire the future.
For further information contact Nantwich Museum on [email protected], and visit www.nantwichmuseum.org.uk