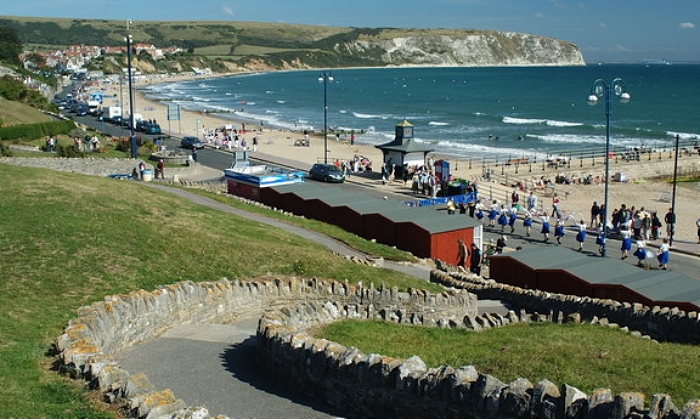 When planning to visit Swanage, you probably look forward to the many natural sightseeing opportunities.
Every single one of them has that 'wow' factor.
But you should also know that this wonderful seaside town doesn't only feature historical landmarks.
It's also a popular place for outdoor enthusiasts. The Isle of Purbeck certainly has its way of catering to the different needs and interests of its visitors.
Keep reading to learn about some of the best outdoor adventures you can enjoy in Swanage.
Climbing
Have you heard of the limestone cliffs that line the Jurassic Coast? Any climber would grab the opportunity to climb one of these cliffs, and that's precisely what you can do in Dorset.
You can even join a Swanage coasteering group where you'll learn the basics of how to climb.
If you're an advanced climber already, you can choose to go solo. While the towering cliffs might not look beginner-friendly, the local guides will help you start with the easiest climbs.
Walking
Many people might not consider walking to be an exciting outdoor activity.
But you might surprise yourself as you enjoy walking through the quaint areas of Swanage and the breathtaking scenery around it.
The place is simply beautiful, quiet and relaxing.
Whether you walk along the narrow village streets or the long stretches of sandy beaches, you'll surely find a new fascination for walking.
Horse Riding
Horse riding is one of the oldest activities in Purbeck, and it remains one of the most popular.
You can arrange to go on a group hack or ride along the coastal paths of Studland Bay, which is the next bay along from Swanage.
Cycling
To see the many attractions on the Isle of Purbeck, you can take on the Swanage cycling routes and trails.
This is one of the best ways to explore the different areas in and around Swanage.
What's great is that you'll find trails for all levels.
Some of the hardest trails give you the most spectacular views, so your efforts will be rewarded.
Water sports
Being a coastal town, it's not surprising that Swanage hosts multiple water sports activities.
The list includes scuba diving, fishing, kayaking, snorkeling and sailing.
Several rental companies can be found along the beach. Local guides and professional divers will guide you throughout, so even beginners can join the fun.
You can also check the Swanage News for the schedule of the annual water sports events in Swanage.
Swanage offers a traditional British seaside holiday, but it has also adapted to the changing times.
The different outdoor activities you can do in town are a testament to this.
Regardless of age, gender and interest, you'll find yourself feeling excited about what this beautiful coastal town has in store for you and your group.