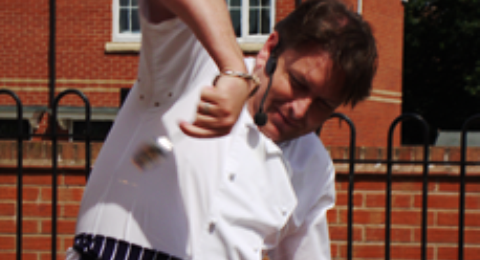 TV chef James Martin made a surprise appearance at a Nantwich residential home.
The Yorkshireman put on a live cooking demo at the Clarence House home in Stapeley to help promote the company's new healthy menu.
Families and friends gathered to watch Martin rustle up some mouth-watering recipes.
He also had time later to chat with residents and staff, even hinting of plans to open a new restaurant in the South Cheshire area!