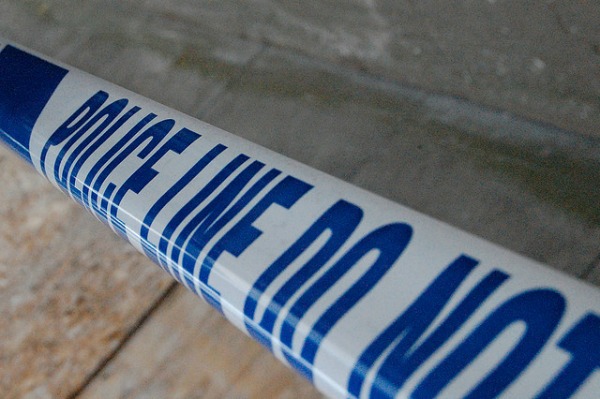 Police are hunting a dangerous dog on the loose in South Cheshire after it attacked a woman and killed her pet.
Two Staffordshire pit bull type dogs attacked the woman who was out walking her Jack Russell dog in Mellor Street, Crewe.
The woman was badly bitten and needed to be treated in hospital. Her Jack Russell was killed in the ferocious attack.
Police caught one of the dogs, but the other escaped and officers are appealing for help to track it down.
The incident took place on Tuesday August 11 at 9.20am.
Det Con Kent, from Crewe Local Policing Unit, said: "It is imperative the police are able to locate this second dog and ensure there is no further risk to the public.
"This dog is described as a black Staffordshire Pit Bull dog that has a white flash on its chest and white colouring on its paws.
"The dog is believed to be a male, approximately three and half years old and called 'Taz'."
Anyone with any information about the dog is asked to contact Cheshire Police on 101 quoting incident number 214 of 11/08/2015.
Alternatively, anonymous reports can be passed to Crimestoppers on 0800 555 111.