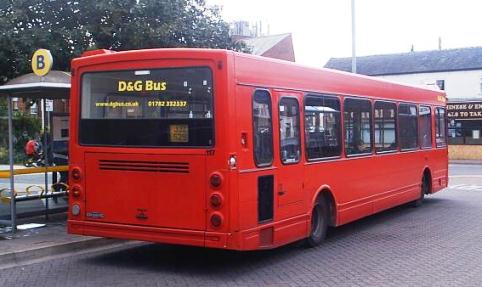 Bus operators like D&G have stepped in to maintain services after GHA Coaches went in to administration.
Public services across South Cheshire were thrown into chaos after the company announced it was ceasing all operations on July 13.
Cheshire East Council has since been working with operators to provide cover – and D&G will be covering may Nantwich-based routes.
A spokesman said: "We are pleased to announce the following services will be running from the dates below.
"Timetables will remain the same unless specified.
"It is possible, however, that some journeys may be missed.
"We will continue to work on the other routes to ensure as much of the bus network as possible is running."
D&G will operate 51, 52, 52A, 53 Nantwich local services, as well as 72, 73, Nantwich, Audlem, Whitchurch, and 39 Crewe to Nantwich, via Shavington and Wybunbury.
Parents and schools have been informed that school transport arrangements are now in place.
TSS has secured five temporary buses for routes to Springfield School and has appointed on a casual basis all drivers and escorts who worked on contracts for GHA.
Cheshire East pupils were transported to Tarporley High School by Malbank Coaches who will provide the service for the remainder of the term.
The council spokesman added: "The majority of pupils will be able to travel as normal on local services as we have secured contracts with operators, the majority of which have commenced today.
"We are in discussions regarding the Flexirider service and 78 service (Saturdays).
"We are doing all we can to mitigate the impact of the sudden loss of services by providing alternative transport where possible.
"Unfortunately we may not be able to cover all services affected. We would ask our residents to bear with us during this difficult period."