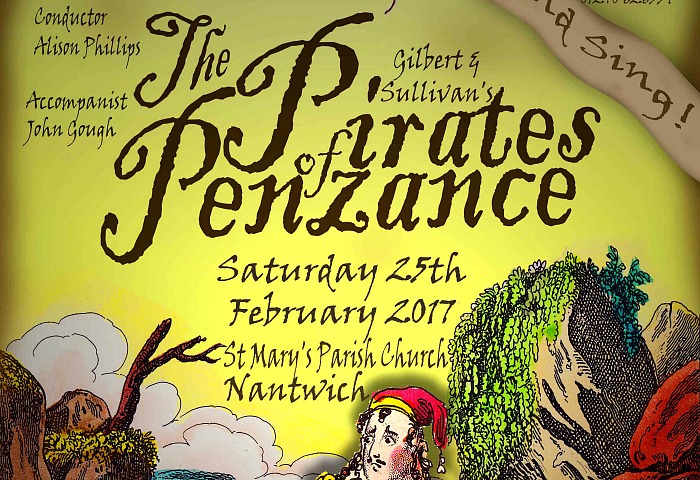 The Nantwich Singers are appealing to lovers of Gilbert and Sullivan to join in a workshop and one-off performance.
The group will be staging the "Come and Sing" (or hear!) Pirates of Penzance" event on February 25 in St Mary's Church, Nantwich.
The augmented chorus will be directed by Alison Phillips, musical director of the Singers and St Mary's choirs.
And the Singers will be accompanied by John Gough, a leading Chester-based concert pianist.
John has performed to Nantwich audiences at previous shows, including the 2015 "Come and Sing" HMS Pinafore.
The afternoon choral workshop takes place between 2pm-5pm, with the informal performance at 6pm, on February 25.
The workshop costs £12, which includes music hire and an extra optional rehearsal on Saturday February 18, 10am-1pm.
Registration forms are available from Alison by emailing [email protected] and should be completed by February 10.
Members of the audience can pay £8 on the door.
The show will also feature a Victorian Toy Theatre produced by local actor Nigel Peever and narrated by Tom Brookes, of Nantwich Players.
Nantwich Singers, a group of 16 experienced voices, perform regularly in Nantwich.
Anyone interested in more information about concerts, email Tiki Wilson at [email protected]