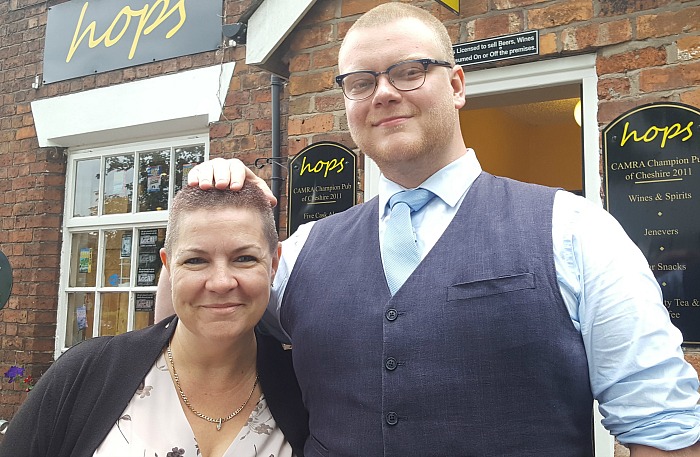 Two South Cheshire friends shaved their heads and raised £2,720 for Kidney Care UK and "Head Injured People" (HIP) in Cheshire.
As part of a "fifty before fifty" series of challenges, Kerri Williams organised the head shave in memory of her mother.
And in support, local barman Tom Essex also stepped forward to shed his golden locks for charity.
Kerri, who works at Bentley Motors, drew up a list of 50 challenges that has seen her on the Acerbital Slide at the Olympic Park, the Velocity Zipline in North Wales, and the Crystal Maze in Manchester.
The charity hair cut took place at Crewe's Crosville Club as part of an evening of celebration and fundraising.
Rock and Pop band SWaY performed live, and local DJs played a wide range of music.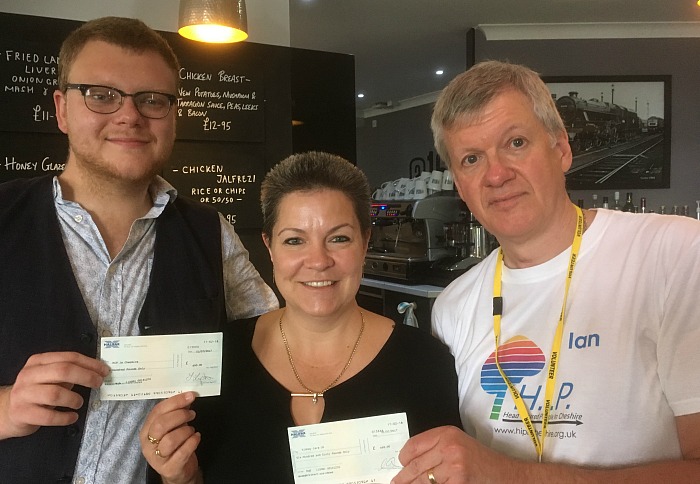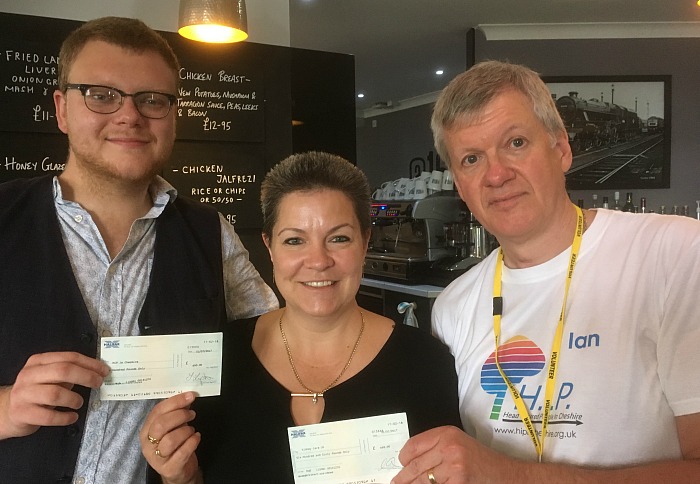 Kerri said: "Cutting my hair was drastic, but it's always been something I have wanted to do and it was a great way to raise vital funds for charity.
"It was for my mum, and for kidney dialysis patients who go through four-hour treatment sessions, three times each week.
"I'm so grateful to everyone who attended the event and donated money.
"I can't believe we raised so much on the night, and more through the Just Giving website.
"Tom had his hair cut in aid of Head Injured People in Cheshire, and it was wonderful being able to hand over the cheque to Ian Skaithe from the HIP charity in person.
"There are so many great people helping to run charities and they deserve all the support they can get."
Kerri's hair was donated to the Little Princess Trust, which provides real hair wigs for children suffering with hair loss.