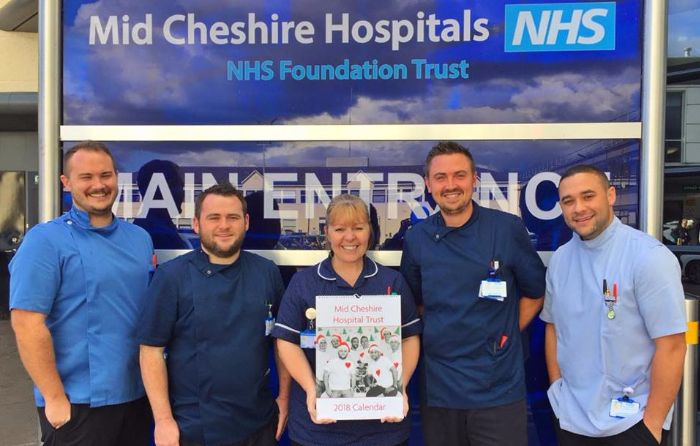 Staff at Leighton Hospital's Cardiac Ward have launched their new 2018 charity calendar.
All proceeds raised from the sale of calendars will go to Mid Cheshire Hospitals Charity and help pay for recliner chairs for the Cardiac Ward.
The chairs will help make heart failure patients more comfortable on the ward.
Calendars are £5 each and are now available from the hospital.
Bernadette Parry, Cardiac Ward Manager, came up with the idea of the calendar.
She wanted to conduct a fun fundraising activity for Mid Cheshire Hospitals Charity, which would directly enhance the provision of healthcare.
Carole Salmon, community fundraiser for Mid Cheshire Hospitals Charity, said: "This is a great initiative by Bernadette and we are very grateful for all the effort she and the staff members of the Cardiac Ward have contributed.
"This is a fantastic example of how a fun idea can help to raise much needed funds which will make a real difference to heart patients treated here at Leighton."
All money raised by Mid Cheshire Hospitals Charity contributes to projects such as funding state-of-the-art equipment and rebuilding and refurbishing parts of the healthcare centres, throughout Mid and South Cheshire.
Any companies or members of the public interested in fundraising through 'fun' activities can seek support from the charity.
To donate or for more information on running a fund-raising event, visit www.mchcharity.org
(Pic: Bernadette Parry, Cardiac Ward Manager with other Ward Staff at Mid Cheshire Hospitals)