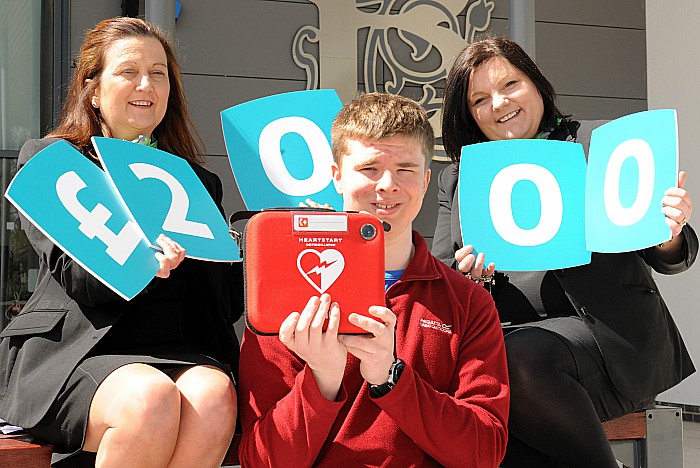 Nantwich organisations and charities have been boosted by donations from Yorkshire Building Society Charitable Foundation.
The firm's Nantwich members have helped to raise money which has benefited the Wingate Special Children's Trust, Brine Leas School student Harrison Lunt (pictured) and Hearing Dogs for Deaf People.
Donations are funded through the Small Change Big Difference® scheme where members donate pennies from the interest on their mortgage or savings accounts just once a year to help smaller charities around the UK.
Caris Bayley, manager of the Yorkshire Building Society branch in Nantwich, said: "The Charitable Foundation would not exist without the support of our members who, on average, donate less than 50p a year.
"But all that small change really does add up to enable the Charitable Foundation to make a big difference – as the charities that have benefited here in Nantwich will know.
"We're really proud of the impact the Charitable Foundation has had on our community and we want that to continue.
"If you know a charity that could benefit from a donation please come into the branch and have a chat with a member of our team."
The Charitable Foundation supports UK registered charities which aim to improve peoples' health, save lives and alleviate poverty with donations from £250 to £2,000.
In 2016, the Charitable Foundation paid 1,813 donations totalling £554,229 to good causes and charities throughout the UK.
For more information about our Small Change Big Difference® scheme and to see an interactive map of recent Charitable Foundation donations visit www.ybs.co.uk/charitablefoundation